The theatre in Buckinghamshire will offer Creative Learning Packages including a backstage tour of the venue, production or skill related workshops, plus tickets to a performance.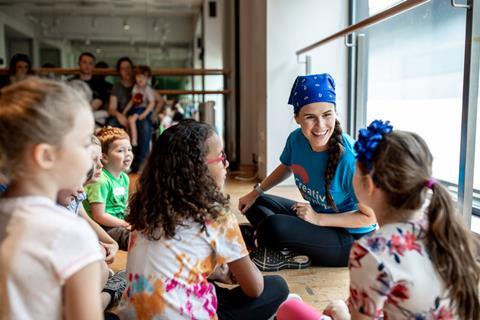 Milton Keynes Theatre said it has appointed several skilled practitioners to make these packages possible, with each coordinator qualified to deliver a range of workshops.
The practitioners available include someone who has worked as part of of Complicité (an international touring theatre company) for 20+ years, a RADA (Royal Academy of Dramatic Art) graduate and a recent York graduate who can help make Shakespeare accessible to young children and teenagers.
Each event is offered to a maximum group size of 20 but this can be split across different classes/students. The offer is available for shows which have a schools' price band too, which can be discussed with a member of the creative team.
What workshops are included?
Devising Skills/ Working from Stimulus
Translating Shakespeare texts (Page to stage)
Communication, Presentation and Employability
Accessing the Key Drama Practitioners (with any given practitioner from Stanislavsky to Frantic Assembly)
Physical Theatre - Complicité
The theatre also offers workshops based on its visiting productions. These can support delivery of any curriculum areas specified by the teacher, for example, supporting a live performance response at any Key Stage or just simply helping younger students to prepare for their first theatre visit - what to look out for and how to deconstruct the performance.
More useful information
All packages include appropriate risk assessments provided for school visits, a pre-drafted letter for students with all show/ workshop/ tour times and dates and process worked out.
Teachers will also have access to support material on PowerPoint to help either with the live performance element of a theatre visit or around the bespoke workshop subject matter, plus CPD support materials.
Travel costs are not included although the theatre can liaise on teachers' behalf with a coach company if required, and can include this in the final package price.