Marwell Zoo in Winchester has welcomed a rare okapi calf into the world, offering visiting pupils the chance to witness the uncommon animal in captivity alongside its other attractions for school trips.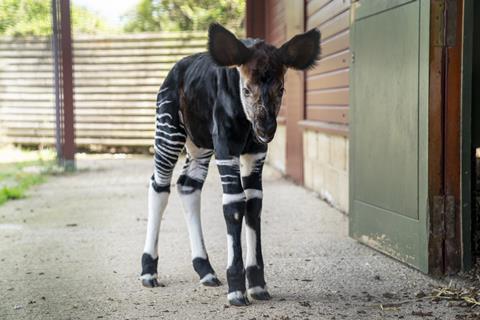 Niara is the name the keeper's have chosen for the new female calf, meaning 'rare'.
Although Niara and her mother, Daphne, are currently off show so they can bond together, the pair will soon be out and about for all to see.
Marwell Zoo animal keeper, Phil Robbins, said: "We know guests are desperate to see the pair, but we want to make sure Daphne and Niari enjoy some peace and quiet, as this is essential in the first few weeks of the nesting period."
What does Marwell Zoo have for schools?
All schools visiting the zoo will have entry to the main site, so when Niara is slightly older, she can be seen by your school group.
Marwell has a range of admission options and workshops available for visiting schools to enhance your students' learning away from the desk and classroom.
Key Stage 1, 2 and 3 workshops can be booked and tailored to your particular focus so children can concentrate on a relevant subject.
Various workshops provided by the zoo also include hands-on experiences with some of the animals from the park.
SEN workshops can be organised too, providing students with sensory items such as feathers, animal textures and patterns to further their understanding of wildlife.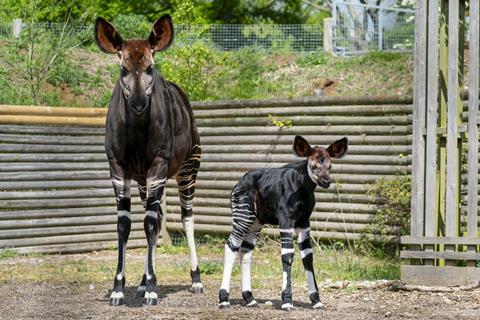 About okapis
Okapis give birth after a 14-month gestation period.
As a relative to the giraffe, okapis have a similar body shape, with long necks, black tongues and a reddish brown-black coat.
In the wild, the mother will leave her calf in a hiding place to nest, returning regularly to allow the calf to nurse.