National Justice Museum Education delivers inspiring educational visits in the north west, working in partnership with a variety of inspiring venues including law courts and museums.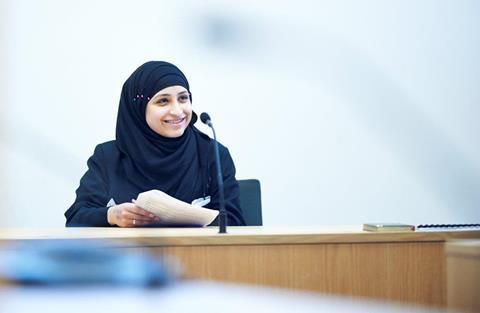 Itinerary: Living History and the Courts
Provider: National Justice Museum Education, the People's History Museum and the Crown Court, Manchester
Subjects: History, Politics, Law, Drama, English, Citizenship, SMSC & PSHE
Key stages: 3 and 4
The Living History and the Courts session, themed around the suffragette movement, is a two-part study day for secondary schools where students visit both the People's History Museum in Manchester and Manchester Crown Court.
Each year NJME educators work with over 22,000 students across the different learning sites. The interactive activities broaden horizons and encourage motivation, self-confidence and engagement. Students develop a range of essential skills, such as critical thinking, debate, presentation, research and analytical skills plus speaking, listening and communication skills.
Pupils will also learn about the law, how it is made and how it can be changed They will be inspired to take an interest in their rights and responsibilities to become active citizens, reflect on what is right and wrong and communicate this to others, connect life experiences with new spaces and objects and be empowered to live and work within the law
The People's History Museum in Manchester is the national museum of democracy and centre for the collection, conservation, interpretation and study of material relating to the history of working people in Britain. It includes the largest collection of trade union banners in the world, including a Liverpool Tinplate Workers' banner dating back to 1821 and believed to be the oldest in existence.
10am: On arrival at the People's History Museum teachers and students are greeted by the education team.
10:15am: Students meet Hannah Mitchell, a working class suffragette and local councillor who talks about her life. In this engaging full morning activity, students will explore performance, interactive drama and take part in gallery exploration linking directly to the curriculum. The group will hear about the suffragettes and their campaign for votes for women as well as learning more about life in the late 1800s and early 1900s. They will use drama techniques to explore difficult and challenging situations and learn about the effectiveness of different forms of protest
12pm: Lunch spaces are provided at the People's History Museum free of charge for school visits. Students can bring their own packed lunch and there is also an onsite cafe and gift shop. Time can also be spent exploring the free exhibitions at the museum.
1pm: Students are met by a National Justice Museum Education facilitator who will take the group from the museum Manchester Crown Court, which is only a two minute walk away.
1:10pm: Students being their visit to a working courtroom inside the Crown Court to explore the roles of different people in a court. They will then prepare for and act out a historical trial based on a real suffragette case and discuss and debate sentencing options. This final session will leave students and teachers feeling motivated, informed and inspired.
3pm: An evaluation of the day and departure.
Contact information:
0115-993 9811
www.nationaljusticemuseum.org.uk/education