The D.H. Lawrence Birthplace Museum is not only as the birthplace of one of Britain's most significant writers but also as an authentically restored miners' house from the late 19th century.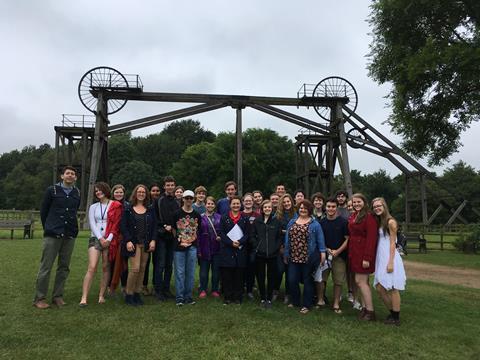 Itinerary: Life in Victorian Times
Provider: The D.H. Lawrence Birthplace Museum, Eastwood, Nottinghamshire
Subjects: English, Literacy, History, PSHE, Drama
KS: 3 and 4
Educational visits focus on family life in a typical late Victorian working-class home. It was in this context that D.H. Lawrence spent his early formative years and it is a way of life he wrote about repeatedly. The house tour is led by experienced guides and includes a session in the fully interactive wash-house. It is complemented by a supplementary visit to the house that was home to the Lawrence family, where pupils are led through a drama activity based on a section of Lawrence's autobiographical novel Sons and Lovers.
10am: On arrival at the Birthplace Museum pupils are divided into two groups, with one group starting with the museum tour and the other beginning at the second Lawrence home. This itinerary is designed for one class but larger groups can be accommodated by incorporating visits to other local sites, such as Beauvale Priory.
10:45am: Pupils move from the museum to the second of the Lawrence homes, and vice versa. Teachers are provided with a map and information of other Lawrence related sites to see en route.
11am: The first group arrives at the second Lawrence home. At this site they take part in the drama activity. There is a choice of complementary activities including Focus on Dialect, a session discussing some of the weird and wonderful East Midlands phrases that Lawrence used in his work, or a who's who based on Sons and Lovers, exploring the real life characters behind the fictional ones.
12pm: Both groups break for lunch. In fine weather pupils can eat packed lunch in the museum garden and play Victorian garden games. A lunch room is also available.
1pm: There is the option to have a guided outdoor tour of nearby Brinsley and see the famous Brinsley Headstocks. They are some of the oldest surviving winding wheels in the country and are on the site of the former Brinsley coal mine where D.H. Lawrence's father worked.
1.45pm: End of visit.
Contact information:
0115-9173824
www.liberty-leisure.org.uk