The learning and discovery team at Knowsley Safari in Prescot, Merseyside have launched an on-site Wellbeing Through Wildlife workshop to support children's mental health, along with a virtual tour for schools unable to visit yet.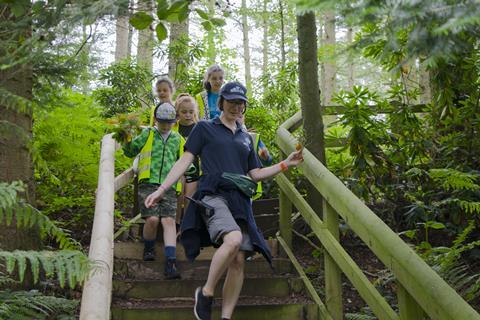 The Wellbeing Through Wildlife workshop goes beyond the curriculum and was created in response to recent research carried out by the attraction, highlighting that pupils' mental wellbeing will be among teachers' top priorities for the autumn term.
The main objective of the study was to find out about teacher priorities to help the learning and discovery team plan out their school sessions for the academic year.
Suitable for Key Stage 1 and 2, the new wellbeing workshop will involve six activities linked to mind, body, spirit, people, place and planet - the six facets that the research suggests is integral to positive mental health.
In addition to regular features of any school trip to Knowsley Safari, including the Safari Drive and Sea Lion display, school groups will take part in mindfulness-inspired activities in the Woodland Walk and animal-themed exercises on the Foot Safari.
Nikki Mallott, head of learning and discovery at Knowsley Safari, said: "The effects of lockdown mean that the need for wellbeing and mental health support are higher than ever and we've designed the Wellbeing Through Wildlife programme after listening to teachers' needs and concerns – it's a safe, socially-distanced experience where school children can re-connect with nature to aid their mental wellbeing.
"Taking heed of Covid-19 guidelines, including capping numbers and enhanced hygiene and cleaning regimes, participating schools will be assigned an educator for the day who will enable the children to go beyond science, animals and the typical curriculum-governed trip, to experience a dynamic, energetic and more holistic experience.
"As a community attraction we have a responsibility to support children in as many areas as possible and using the Six Ways of Wellbeing enables us to support them wholly, going beyond nature and wildlife to offer extra support - in raising aspirations, skills development and physical and mental health."
Live Stream Safari School
In addition to the new on-site workshop, there's a Live Stream Safari School for the autumn term, which will be a virtual tour for schools who are unable to physically visit the attraction.
Using multi-location technology, the team will broadcast live from the Safari School building to a school classroom, while instantaneously cutting to any number of other locations on the 550-acre site, offering a close-up look at wildlife.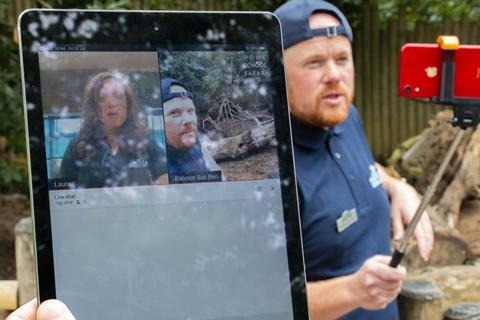 Topics for the virtual sessions could include African animals, classifications or food and feeding, from which schools can pick and choose according to their interests or curriculum needs.
The stream is interactive too, with pupils able to ask live questions during the sessions and receive an instant response from the animal experts on site.
Pre-recorded film which can't always be captured live, such as veterinary procedures or new arrivals will also be used within the session.
Nikki Mallot added: "While we're still very much open to schools that would like to visit the safari, we also recognise that the 2020 to 2021 school year will be different for many pupils.
"With our Live Stream Safari School we can continue to add to the learning experience, but in a way that is convenient, flexible and inclusive to schools not only in the North West but around the UK."