KidZania London is inviting children to a Careers Festival to coincide with National Careers Week to help inspire the next generation of workers.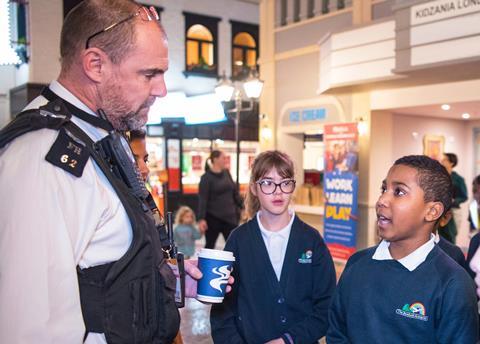 Students visiting the attraction in Westfield London Shopping Centre will experience immersive activities for up to four hours and will have the chance to meet a range of industry professionals as part of the day.
Running from 7th - 12th March, companies taking part in the festival will be from a variety of sectors and include British Airways, Global Radio and PDSA (People's Dispensary for Sick Animals).
KidZania London is a mini city built for children aged four to 14 to role-play real-life jobs and careers in an immersive experience where they work, play, earn and learn.
Children who visit five or more professions at the festival will receive an additional five kidZos (the KidZanian currency). At the end of the festival, students can decide how to spend the currency, or simply save for their next visit.
Inspiring children for the future
Typical visits to the attraction involve pupils entering a 'city' the size of Leicester Square through an airport check-in, where they can try a range of fun and educational jobs, from being an aeroplane pilot with British Airways, to an animator in the Pokémon Studio, a journalist and a radio DJ.
The immersive experience aims to give children the freedom to be whoever they want to be by experiencing different jobs they might not know exist, while playing and interacting with other children.
The Careers Festival is an additional event where students can not only explore these activities, but talk to various industry professionals. All the visiting professionals will have a stand in the city where they can promote and chat to children about their professions.
Tickets cost £14 per pupil, with one free teacher ticket per five pupils for primary schools and one free teacher ticket per ten pupils for secondary schools. More information is available at www.kidzania.co.uk.