Dozens of museums, galleries, archives and heritage sites across the UK were taken over by young people as part of Kids in Museums Takeover Day 2022.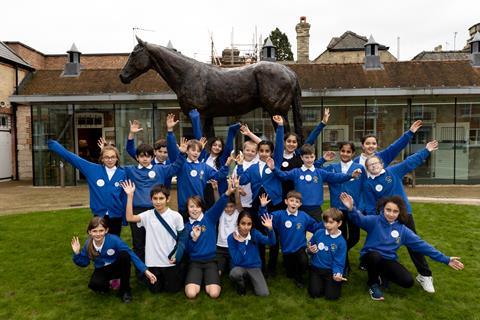 Run by the charity Kids in Museums, Takeover Day is when children and young people take over adults' jobs for the day. From Dalkeith to Devon, Belfast to Buxton and Cardiff to Cambridge, children and young people became tour guides, curators, shop assistants, cleaners, press officers, conservators, consultants and more for the day.
This year the national theme for Takeover Day was wellbeing. Kids in Museums wanted to highlight the important role museums can play in supporting young people's mental health and wellbeing, particularly after the negative impact of the pandemic.
At many participating venues, young people designed and took part in activities themed around wellbeing, from sharing their favourite museum spaces, creating wellbeing trails and mindful crafts to museum yoga, singing performances and training museum staff.
The annual event involved around 2,500 young people and 85 heritage sites across England, Wales, Scotland and Northern Ireland – including the National Horseracing Museum in Suffolk, the National Archives in Richmond, the National Mining Museum Scotland in Midlothian, the Museum of Cardiff, the Bowes Museum in County Durham, the Brontë Parsonage Museum in West Yorkshire, the Northern Ireland War Memorial, the Mary Rose Museum in Hampshire and many more.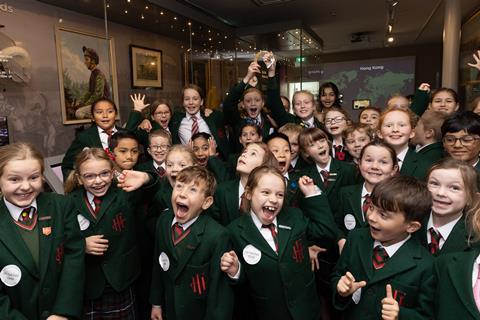 Since Takeover Day began in 2010, more than 40,000 children and young people have taken part. The event aims to empower young people by giving them meaningful roles in a heritage organisation, helping them to develop skills, discover new opportunities and build confidence. It also helps museums to understand a young person's perspective and better engage young visitors.
Case study
At the National Horseracing Museum in Newmarket, pupils from Fairstead House School gave a 'Singing for Wellbeing' performance to the public.
The songs were chosen by young people inspired by visiting the museum and included Horse to Trot, a song which was popular during the reign of King Charles II, Happy by Pharrell Williams and songs from Matilda the Musical.
In the afternoon, 'Wellbeing Warriors' from Year 6 at All Saints Primary School took over the museum, greeting visitors, making announcements using the tannoy, working on the front desk, answering enquiries and showing their favourite museum objects.
Sarah Coleman, creative programme manager at the National Horseracing Museum, said: "It's really important to encourage young people into museums and to enable them to take ownership, see behind the scenes and experience the different roles in the sector. We all enjoyed the day so much – it was great to hear young people's ideas and perspectives and there were definitely a few future curators, event planners and tour guides within the groups."
Dates for the 2023 Takeover Day have yet to be announced. For more information about how your school can get involved go to kidsinmuseums.org.uk.