The vital but often unseen role of technicians is explored in the new Technicians: The David Sainsbury Gallery, which is now open at the Science Museum London.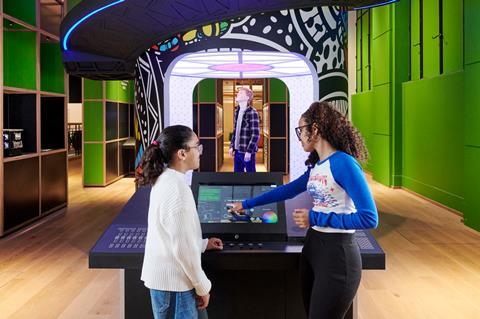 Targeted at 11 to 16-year-olds, the gallery seeks to change perceptions of technical careers and inspire tomorrow's technicians. Plus, in what is being described as a world-first, students can step into Shuri's Lab from Marvel Studios' Black Panther to control the film set lighting, make lifesaving drugs as an NHS pharmacy technician, solve problems as a wind turbine technician, and test their precision welding skills.
Schools can also take part in hands-on activities led by technicians to better understand what it's like to be one.
Encouraging youngsters to become technicians
Although an estimated 1.5 million technicians currently work in the UK – from archaeological technicians to veterinary nurses – there is a concern that too few young people aspire to be technicians or even know about the roles and pathways available to them.
Demand for these highly skilled roles continues to increase, with 800,000 technicians and apprentices said to be needed across the STEM sector. Recent research by the Gatsby Charitable Foundation also illustrates the need for the gallery and its potential impact, showing that, once young people know more about technicians, 71% feel that becoming a technician is achievable.
The gallery hopes to help address the demand for these important roles, providing a 'one-of-a-kind' space for young people to explore 100 different technician roles, discover more about the varied routes into these important careers, and to imagine themselves as technicians.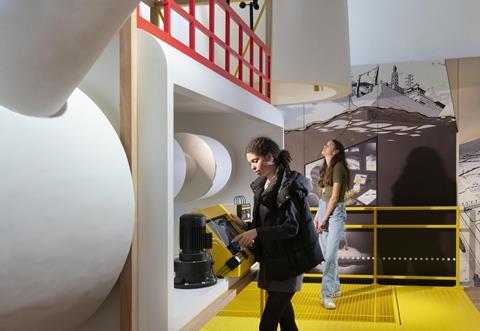 What can schools do when visiting the gallery?
School trips to the Technicians: The David Sainsbury Gallery enable pupils to go behind-the-scenes with technicians working in advanced manufacturing, creative industries, health science and renewable energy to explore where they work, hear their stories, and experience daily life as a technician.
The children can handle essential items technicians use every day and try out interactive exhibits which replicate important tasks.
Sir Ian Blatchford, director and chief executive of the Science Museum, said: "Technicians are long overdue their time in the spotlight, as one of the country's most vital teams, driving economic growth in an amazing range of sectors.
"In generating excitement among 11 to 16-year-olds about technical roles, and challenging out-dated perceptions, this interactive gallery encapsulates our core mission of inspiring futures."

Sir Ian Blatchford, director and chief executive of the Science Museum
"We are hugely grateful to David Sainsbury and the Gatsby Charitable Foundation for enabling the Science Museum to shine much needed light on these important career choices, particularly at a time when young people are demanding better and earlier careers advice and the chance to shape a greener and more diverse economy."
David Sainsbury added: "The purpose of the Technicians gallery is to tell young people that the country now has, for the first time, a high-quality system of technical education, and to showcase the personally fulfilling and economically critical jobs which this system can enable them to take up."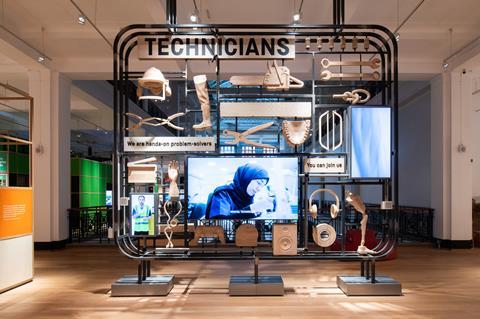 What's the gallery like?
On entering the Technicians gallery, school groups are greeted by a large sculpture: a beautifully crafted kit of parts showcasing the critical tools and equipment technicians need to do their work. As pupils move around the five areas of the gallery, the world of technicians is brought to life through large-scale illustrations featuring technicians in a wide range of workplaces.
The Science Museum has published this clip, to coincide with the opening, in which it asks an astronaut, a racing driver and technicians about their important, but often hidden roles:
Interactive exhibits invite visitors to experience the work of technicians by using their skills to complete a variety of tasks that technicians perform, guided by a senior technician mentor. Visitors can also touch objects made and used by technicians, from the safety harness worn by technicians high up on a wind turbine, to the prosthetic leg made for a ballet dancer by engineering manufacturing technicians at Imperial College London.
Teachers have had their say on the new gallery already after visiting with their students on opening day.
Katrina McGrath, head of careers and work-related learning at The Cardinal Vaughan Memorial School, said: "Our group of 13-14 year-olds started in the way you might expect, rapidly zoning in on the most attractive exhibits, perhaps not stopping too long. However, very quickly you could hear them say, no, wait, I want to work this out. The workshops were truly fascinating and the presenters created an excellent rapport with our pupils."
Add a workshop to your school visit
School groups can add to their visit by joining hands-on, career workshops led by technicians which will take place regularly in the gallery. Young people can discover what it's like to be a technician by using real technical tools and skills to complete challenges set by the technicians themselves, from testing building materials to maintaining the museum's interactive exhibits. Throughout the workshops, students can put their questions to the technicians and see the impact they could make as they explore a potential future career.
School visits to Technicians: The David Sainsbury Gallery
Schools, home educators and other education groups who wish to visit can add Technicians: The David Sainsbury Gallery to their itinerary and book their visit via the museum website. To enhance their visits, school groups can join hands-on careers-based workshops with technicians in the gallery.
About the Science Museum
Tracing its origins from the Great Exhibition of 1851, the Science Museum, London has pioneered interactive science interpretation for more than eight decades and is one of the most visited museums in the UK by school groups.
Part of the Science Museum Group, it shares the stories of innovations and the people who have not only shaped our world but also those who are transforming the future. The museum has a diverse collection of 7.3 million items spanning science, technology, engineering, mathematics and medicine.
You can find out more about school trips to the Science Museum, London at www.sciencemuseum.org.uk/learning.