Twycross Zoo is a fantastic place to visit, with the opportunity to discover animals pupils may have only seen on computer screens.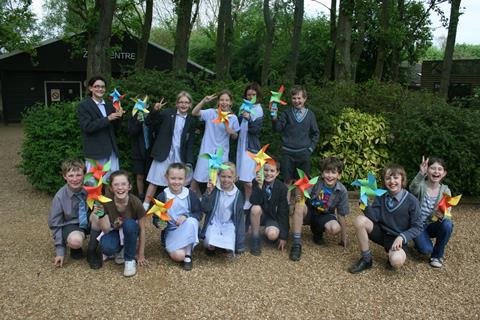 Itinerary: Habitats and Adaptations
Provider: Twycross Zoo, Atherstone, Warwickshire
Subjects: Biology and Geography
KS: 1
Said to be the only UK zoo to be home to all four great apes: gorillas, orangutans, chimpanzees and our closest living relative - bonobos.
Teachers can embark on a self-guided tour, or book a discovery session with the passionate and award-winning education department that will provide enduring memories. Here is an example of a KS1 visit with a focus on habitats and adaptations.
10:15am: Park in designated coach bays at the zoo entrance and book in with the guest services team.
10:30am: Meet a member of the education team at the Discovery Centre who will lead your class on an engaging exploration of worldwide habitats. The children will meet one of the friendly animals and spot the amazing adaptations that enable them to be survivors.
11:30am: Immerse yourselves in the sights and sensations of a real rainforest habitat. In Butterfly Forest pupils can see how many butterfly species they can spot, and think about why some are coloured and others camouflaged.
12pm: Watch four different species of gibbon swing and play in Gibbon Forest and. You may hear the gibbons singing, or calling to each other. Can the children think why the gibbons are making these noises?
12:30pm: Packed lunch in the indoor picnic area or the grassy lawns, with playgrounds, on sunny days.
1:15pm: For a small fee pupils can feed the rainbow lorikeets, providing a memorable way to talk about adaptations for flight.
1:30pm: Say hello to the bonobos, where pupils can look for similarities between themselves and the apes. Then walk through the lemur enclosure to the African savannah area to meet the tallest mammal on earth, the giraffe, with its prehensile tongue. Afterwards watch Humboldt penguins dip and dive through the underwater viewing window. Can the children spot what makes these birds so different?
2:30pm: Time to head back to the coach or, if time allows, continue the tour to meet other animals and listen to interactive talks.

Contact information:
01827-883140
www.twycrosszoo.org