Schools are being invited to apply for their pupils to enjoy a free day trip to Waddesdon Manor - the former home of the Rothschild family.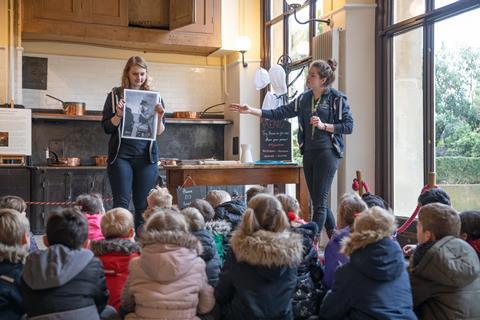 Schools visiting the country house can benefit from curriculum linked workshops, while taking time to explore the opulent interiors of the house as part of the visit, and end the day at the Woodland Playground.
This year, state schools throughout Buckinghamshire can apply for a grant of up to £1,000 to cover some or all of the cost of a visit to Waddesdon and can bring any number of pupils. The aim is to support well-being, enhance creative learning and enrich how schools teach the arts curriculum.
Launched in 2021 by the Rothschild Foundation, the Schools Access Fund aims to encourage new school audiences to experience Waddesdon and to take advantage of the Learning Department's workshops and projects which offer interactive, hands-on learning across a huge range of subjects and covering all key stages.
Sarah Dewberry, head of learning at Waddesdon Manor said: "The Rothschild Foundation and Waddesdon launched the Schools Access Fund to support wellbeing and enhance creative learning across the curriculum.
"We are delighted to have helped so many schools so far and we would encourage all schools to apply and take advantage of the wide range of workshops offered by our Learning team, from fairy tales to orienteering."
Applications are done on a rolling basis and are open now for 2023. Schools in Buckinghamshire can apply here.
More information about school visits
Schools outside of Buckinghamshire can still benefit from discounted admission for an educational visit to the estate, as well as its educational workshops and facilities.
Highlights for primary schools include the Garden Explorers session where students look at life cycles and hunt for bugs, plus the Myths and Legends workshop which uses the collection of art inside the manor to explore Ancient Greek mythology.
For secondary schools, a Leisure and Tourism lesson looks at how Waddesdon functions as a major tourist attraction, and Communications and Culture focuses on how Waddesdon's collection is relevant to theories of conspicuous consumption.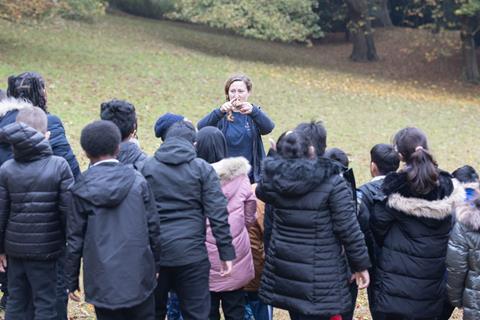 The house was built at the end of the 19th century by Baron Ferdinand de Rothschild, designed to showcase his exceptional collection of French 18th-century furniture, Sèvres porcelain, English portraits and other decorative arts.
When Ferdinand died in 1898, he left Waddesdon to his sister, Alice. Upon her death the house passed to her great-nephew, James de Rothschild, who inherited a substantial part of his father Baron Edmond's great collection.
In 1957, in order to ensure its future in perpetuity, Waddesdon was bequeathed to the National Trust. The Rothschild family continues to run Waddesdon through a family charitable trust under the chairmanship of Lord Rothschild.
More information about school trips to Waddesdon Manor is available at waddesdon.org.uk.