The National Memorial Arboretum in Staffordshire has announced its Remember Together Youth Festival for KS3 and KS4 students, which will focus on World War Two.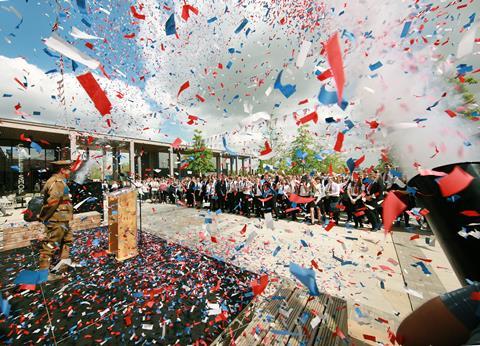 The festival, which will run between 8th and 12th of July, will explore how Britain forged an alliance between the Commonwealth, the United States and parts of Europe to defeat the Nazis more than 70 years ago.
Pupils attending the free event will be able to take part in a wide range of World War Two themed events, including self-led activities and facilitated workshops which may also include a Q&A with a former evacuee.
Each day will end with an act of remembrance too, allowing students to further understand the impact of war.
Schools visiting the Arboretum will be given a bespoke programme of study with activity sessions lasting 60 minutes, allowing time for breaks and lunch slots.
Coach bursaries from The Royal British Legion may also be available to certain groups, helping students with transport to and from the site.
Aysha Afridi, head of heritage and learning at the Arboretum added: "Remember Together 2019 expands on our Youth Festival concept, offering several days of cross curricular activities, focused on the Second World War era."
For further information and to register interest in Remember Together Youth Festival 2019 visit: http://www.thenma.org.uk/plan-your-visit/visiting-for-learning-and-training/remember-together-youth-festival/.
Other events for schools
Black History Month Guided Tours: Every October, for a week, free Guided Tours with a Commonwealth theme, are available to schools to coincide with Black History Month.
Holocaust Memorial Day Workshops: Every January there's a week of free Holocaust Memorial Day workshops suitable for KS2-3 students.
About the National Memorial Arboretum
The Arboretum is home to more than 350 memorials across 150 acres of parkland, all with a unique and thought-provoking story.
The site, which is part of the Royal British Legion, has almost 30,000 maturing trees, intertwined with each memorial to offer its visitors a peaceful space to learn and remember victims and icons in this diverse display.
'The Beat', dedicated to the police force, boasts an avenue of London plane trees and some Horse Chestnuts, down to the fact that the first ever truncheons were made from this wood.