Farming and Countryside Education (FACE) is offering teachers a free downloadable resource, which encourages schools to celebrate the countryside and outdoors by hosting a picnic.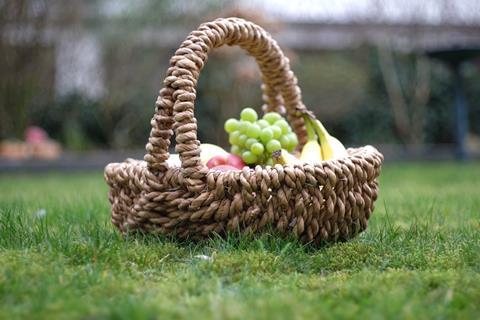 The Schools' Country Picnic Pack includes details for organising a school picnic, links to videos which help to explain to students who produces the food they eat, and a range of activity ideas, from building a minibeast hotel to making bird feeders, creating scarecrows and designing bunting.
The resource has been developed to encourage teachers and students to celebrate the countryside's landscape and the food that is grown there, as well as reflect on the benefits of buying local, seasonal produce to help maintain a diverse farming sector and a sustainable rural economy.
Where to hold a school picnic
Picnics can be held in school grounds, in local green spaces, or visitor attractions across the UK that welcome school groups hosting picnics, such as the Rare Breeds Centre in Kent, Barnsdale Gardens in Rutland and the Tropical Butterfly House, Wildlife & Falconry Centre in Sheffield.
Activities
The Schools' Country Picnic Pack provides ideas for activities for before or during the picnic.
Using pine cones, bird seed, string and lard or vegetable fat, pupils can make their own bird feeders; they can design and build their own scarecrow using old shirts, hats and cardboard cartons or they can build a minibeast hotel using a collection of materials, such as bricks, wooden crates, plant pots, sticks and small logs.
FACE is a charity which works to educate children and young people about food and farming in a sustainable countryside.
Amongst other targets, it aims to stimulate interest and excitement in the outdoors and introduce pupils to a range of leisure activities in the countryside.
For more information visit www.face-online.org.uk/face-news/schools-country-picnic-pack.