The Countryside Classroom, an organisation that helps teachers with trips and support relating to food, farming and the natural environment, has introduced free outdoor activities to do at home.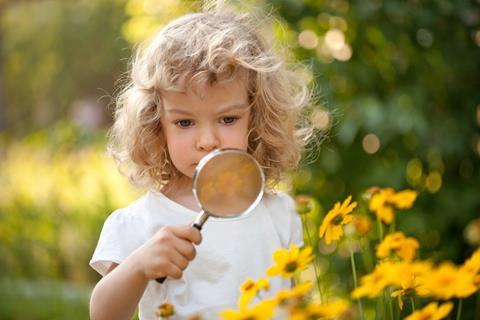 The downloadable resources have been introduced to help with teaching and learning at home, continuing the organisation's passion for education related to food, farming and the natural environment.
There are activities for all ages on a wide range of topics, with many suitable for inside the house too, making it easier for pupils who don't have a garden to take part.
A regular blog covering certain themes and signposting relevant resources can also be read to help plan workshops in advance.
What's on offer?
The 'maths in the garden' sessions offer children fun and informative lessons, including looking for different shapes and patterns around them and using them as inspiration to create pictures.
You can also get children to create habitats to encourage wildlife in their gardens, whether it be through piling logs, rocks or creating a compost heap.
Children with a passion for art and design can also be actively encouraged to create different pieces using leaves, twigs, grass and other materials from around the garden.
No garden? No problem
Learning can still be fun inside according to the Countryside Classroom, with suggestions from the organisation including home baking, live streams of farm wildlife and arts & crafts.
The National Education Union has also issued a huge amount of advice to keep children engaged, including tasks like helping out with the washing or other household tasks like cooking.
How have people reacted to the launch?
Today's #countysideclassroom #lockdownlearning looking at the golden yellow oilseed rape @LEAF_Farming @NFUEducation @LEAF_Education @eatfarmnow #farmertime pic.twitter.com/pT9ezXZnWi

— Lisa Edwards (@lowlandgirl) April 8, 2020
A fantastic idea - well done @CountryClassrm !!☺️ #CountrysideClassroom https://t.co/EUnVHARagj

— Glendale Show (@GlendaleShow) April 6, 2020
Meet Emery's. We're talking Hedgehogs today. We'll be adding some information shortly about making your own Hedgehog house for your garden. #nature #CountrysideClassroom #homeschooling #HomeLearningUK pic.twitter.com/Tioohq7dlT

— Creature Ark (@magsanimals) April 6, 2020