Festival Toutatis at Parc Astérix, near Paris in France, has opened to students, dedicated to the God of the Gauls and encompassing a new ride with accelerations up to 110km/h.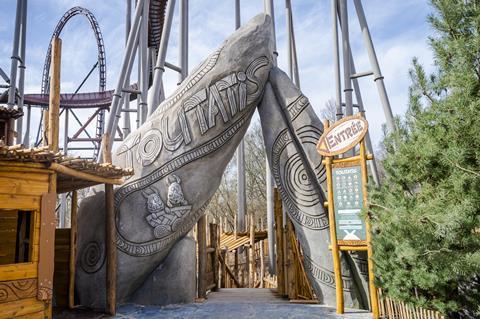 Festival Toutatis covers three hectares and offers a new setting within the Gaulish Zone and Carnutes Forest where the tribes of Gaul come to celebrate their God Toutatis. The elements of the programme and the scenery all relate to this festive Gaulish atmosphere.
At the centre of the new zone is a record-breaking roller coaster which took two years to complete and includes seven forward and reverse accelerations which reach up to a maximum speed of 110km/h (a French record).
On more than 1,300m of circuit, passengers will cross a total of 32 special features, including a 51m high vertical boom, a 101-degree inclined drop, three inversions and will experience 23 'airtimes' (a world record for a steel coaster).
The zone also features a new Sanglier d'Or play area, the largest play area in the park.
As well as the new zone, schools can look forward to regular shows which can include stunts, acrobatics and popular comic strip characters.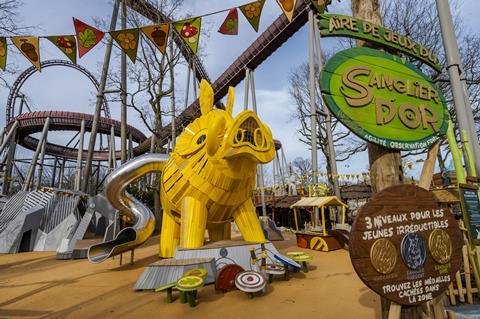 More about Parc Astérix
Parc Astérix features a combination of 50 attractions and shows staged across six worlds (Gaul, the Roman Empire, Ancient Greece, the Vikings, Back in Time and Egypt). The park engages with anicent French history and there are educational resources available including worksheets ahead of your visit.
After a day packed with adventures, the park also offers three hotels for schools to choose from: Les Quais de Lutèce, La Cité Suspendue and Les Trois Hiboux. The theme park is also located in the centre of a protected nature reserve.
Schools can either book directly with Parc Astérix, or opt for an educational tour operator which can help plan out an itinerary.