An independent review has suggested that all school children should get the opportunity to sleep under the stars in an "idyllic landscape".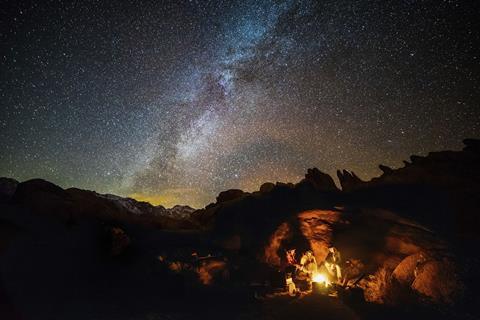 The author, Julian Glover, was asked by the environment secretary to review England's 70-year-old national park system and all areas of outstanding beauty.
In his findings, Glover concluded that helping pupils connect with nature through outdoor visits would ensure protected areas are "open to everyone".
He wrote: "In turn, we want to see our national landscape bodies doing much more to reach out and welcome people in. An important way of getting interest across all of society is of course to inspire our younger generations.
"This is why we set out a proposal for every child to spend at least one night in a national landscape. We think that seeing and knowing our country is the best way to respect and save it. There are many good examples of working with schools but we want to see more done."
Case study - working with school children in the Shropshire Area of Outstanding Natural Beauty
Through the John Muir Award, the Shropshire Hills AONB Partnership aims to involve and inspire children with the natural world. Since 2012, the partnership has worked with teachers from 12 Primary schools and around 500 pupils. Wild places discovered include nature reserves and an upland farm.
Among the other recommendations is to create a new national park in the Chilterns, a new "national forest" in Nottinghamshire and a ranger service to help engage schools and communities.
Englands national parks:
Lake District
Peak District
The Broads
North York Moors
South Downs National Park
Exmoor National Park
Dartmoor National Park
The New Forest
Northumberland National Park
Yorkshire Dales National Park
Environment Secretary Theresa Villiers responded to the findings saying they would be considered: "These landscapes are the jewels in the crown of our countryside and are a cornerstone of our rural economy.
"We are committed to ensuring they flourish as havens for nature and sites that everyone in the country goes to visit for inspiration, adventure or relaxation."
Glover's review highlighted the increasing need to protect England's natural landscapes in light of climate change, biodiversity loss and more urban living.
You read Glover's full report including recommendations made here.