English Heritage is inviting teachers to take part in its free webinar from Kenilworth Castle in Warwickshire, to support those teaching GCSE History from September.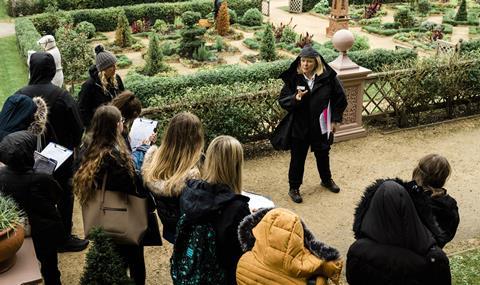 The free webinar, which begins at 4.30pm on Tuesday 15th September, will last for an hour and is designed to support teachers who are teaching the OCR History Around Us unit for GCSE History B and Historic Environment unit for GCSE History A.
English Heritage's site historian and learning team will be joined by representatives from OCR to answer teachers' questions, share resources and explain the history of Kenilworth Castle to help prepare for the module in 2020/21.
Webinar itinerary:
Introduction with an OCR History subject advisor.
Kenilworth Castle 360-degree site tour with site historian Jeremy Ashby.
Ideas and resources to support study.
'What does the exam expect of us?' with an OCR History subject advisor.
Conclusion.
Teachers who are interested in joining the webinar can sign up using an online form via the English Heritage website here.
Opening from September
Although English Heritage has slowly been reopening its some 400 historical sites to visitors over the last few weeks, the charity announced in June that it will only be accepting education bookings from 31st August for the autumn term starting in September.
In a statement published on the English Heritage website, the charity said that the break in school visits was necessary to allow time to "adapt our offering and introduce new steps and measures to keep everyone safe."
Schools will be able to book a trip to most of English Heritage's sites from September until March 2021 for learners of all ages and abilities.
The charity has a mix of prehistoric sites, castles, abbeys and country houses including Stonehenge, Hadrian's Wall and Battle Abbey that schools can visit as part of their studies, with a range of online resources also available.