The Emmerdale Studio Experience in Leeds is providing a series of Insight to Industry workshops across the 2019/2020 academic year, to inspire pupils with a career in television and different job opportunities behind-the-scenes.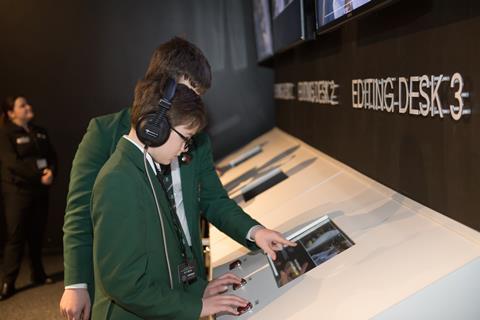 The workshops aim to provide students with an understanding into the range of behind-the-scenes jobs available as well as the opportunity to engage in the activities involved in these roles on a daily basis.
With a clearer career focus, the sessions are suitable for Key Stage 4 and 5 students who are thinking about their next steps.
In order to deliver an authentic and accurate insight into the world of TV Production, the new workshop (and all of the sessions on offer) is developed in collaboration with ITV and Industry Professionals too.
"The children thoroughly enjoyed the entire experience, they loved having a turn in front of the camera and learning about all of the hard work that goes into producing Emmerdale, both in the run up to filming and post filming"

Ashleigh Simons, Kirkstall Valley Primary School
Working directly with the relevant departments at Emmerdale, the Education Manager has now enabled students to gain an in-depth exploration into Media Make-Up, Props and Art & Set Design, with a clear career focus.
Other benefits of a trip behind-the-scenes
All school trips to The Emmerdale Studio Experience have been specially designed to help make the process as easy and teacher-friendly as possible, before, during and after the visit.
This includes:
Free on-site workshop with exclusive behind-the-scenes content to complement teachers' visit (subject to availability)
Free pre-and post-visit resources complete with learning objectives, outcomes, curriculum links, worksheets and activities.
Something extra special
The attraction is based in a fully working television studio which means when Emmerdale is being filmed there, the Education Team are able to showcase what happens on a live set.
A third Assistant Director will also join the tour to communicate when the crew are recording and rehearsing. On these occasions, students have had an enhanced opportunity to gain a deeper understanding and appreciation for the filming process.