Children are being encouraged to dress up in nature for this year's Outdoor Classroom Day to help them connect with the natural world.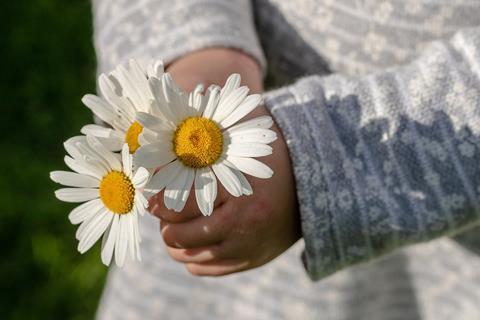 Following consultation with teachers and parents, the people behind the initiative have launched Playful Nature and have been sharing ideas for connecting to nature through play that can be done from anywhere including your garden, balcony or living room.
Tomorrow (21st May) which should have been the next Outdoor Classroom Day, they're inviting people to celebrate our connection to nature.
How can you get involved?
Teachers and parents can sign up at outdoorclassroomday.org.uk
There are a number of resources on the website such as how to make your own cardboard butterfly wings, animal masks and making your own nature crown at home.
Teachers can either encourage their students directly to take part, or invite the parents to get their children involved.
Share your creations on Twitter by tagging @OutdoorClassUKI and using #PlayfulNature
[5] It couldn't be easier to take part. Simply craft some 'nature fancy dress' & share your creation with the community using #PlayfulNature 🦋🐛🐝🪲🐌🐞

There's a bunch of inspiration here: https://t.co/3q8emU7tao pic.twitter.com/6gkXDvxRkf

— Outdoor Class UK&IRL (@OutdoorClassUKI) May 19, 2020
About the Outdoor Classroom Day campaign
The movement aims to inspire and celebrate outdoor learning and play, acting as a catalyst for more time outdoors every day, both at school and beyond. It first began in 2012 when a handful of schools in London celebrated outdoor learning as part of a new campaign, Empty Classroom Day. By 2015, more than 600 schools in 15 countries were involved and a year later, Semble (formerly Project Dirt), one of the founding organisations, partnered with Unilever's Dirt is Good team to expand the movement.
In the UK and Ireland, it is led by the Learning through Landscapes charity.
Dominika Jarosz, head of campaigns at Semble, said: "Schools that are supporting parents are telling us that children are learning outside in their gardens and on their balconies.
"Those that are still open (even if just for the children of key workers) tell us they are spending as much time as possible outside in their school grounds. Our resource library has lots of easy lesson ideas that can be done at school or at home – just make sure to adapt them to meet current Government guidance on social distancing and staying at home.
"We will help children to retain their connection to the natural world during the coronavirus crisis."