Schools can now book visits to Dorset Museum following a huge redevelopment project which has seen the addition of four permanent gallery spaces and a special exhibitions space.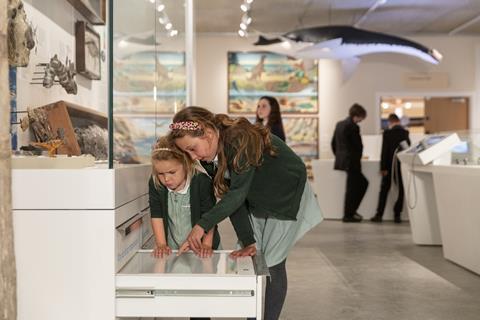 More of the museum's collections of archaeology, art, literature, geology, natural and social history are on display than ever before.
Reimagined galleries have been designed and curated to inspire children, with Dorset's stories interpreted using objects, hands-on interactive displays, and audio-visual presentations, all of which are contained within an environmentally sustainable new building.
Visiting schools can choose between an interactive workshop led by museum staff and volunteers or a self-led visit to take in the new spaces and historic items on display.
As you enter the museum, one of the main attractions is the Fordington High Street Roman mosaic. In addition, galleries include Natural Dorset which reveals the secrets of county's geology, landscapes, habitats and wildlife, plus Peo­ple's Dorset which tells the story of the Paleolithic which spans half a million years of human history.
Dorset Museum executive director, Dr Jon Murden, said: "A true visitor destination in its own right, the new museum is a game-changer for cultural heritage and tourism in Dorset.
"Despite all the challenges we have faced, the team here has never lost faith in our vision to reimagine and re-invigorate Dorset Museum, securing its future and the future of its globally important collections for generations to come."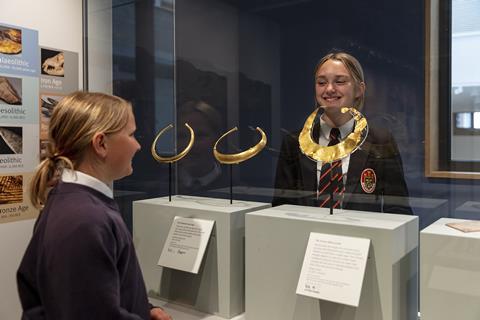 Interactive workshops
Early Years and Key Stage 1 pupils can learn all about the museum's collection, as staff bring the objects and stories to life, helping children learn about the world around them. Discover: Dinosaur Tracks and Trails identifies key species that once walked the earth, using story telling and other interactive activities as part of the experience.
Key Stage 2 sessions include object handling, enquiry-based learning and creativity at the heart of the experience. The Discover: Stones, Bones and Metals workshop highlights how people lived in the Stone Age to Iron Age by investigating what they left behind.
The team is in the process of creating sessions for Key Stage 3 children and above so all ages can take part in a workshop on a visit.