Take your students on a school trip to Krakow and begin exploring the city, before taking a guided tour of Auschwitz Birkenau, where over 1.1 million people lost their lives.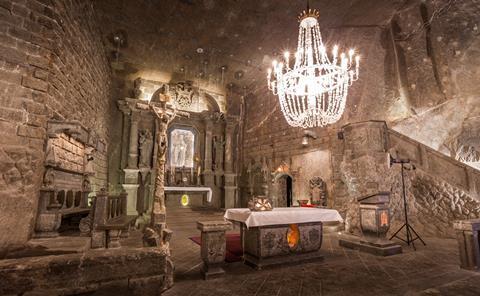 Itinerary: Discover Krakow
Provider: World Strides
Subjects: History
KS: 3 & 4
Explore the Kazimierz Jewish Quarter where you'll see the Synagogue and Jewish Ghetto. End the tour with a visit Oscar Schindler's factory, an interactive museum on Krakow's sad history during World War II.
Day 1 - Flight to Krakow - Enjoy the scheduled flight from London to Krakow. Explore the city of Krakow and learn more about its history.
Day 2 - Auschwitz and Birkenau Concentration Camps. Visit Auschwitz and Birkenau to learn about the former concentration camps complex and preserve the memory of those who passed away. Enjoy free time in the afternoon.
Day 3 - Jewish District (Schindlers Route) and Oscar Schindler Factory. Visit to the Kazimierz Jewish Quarter and gain a deeper knowledge of the main cultural centre of Polish Jewish history. Continue on to the Oscar Schindler factory for a visit to the interactive museum on Krakow's sad history during the Second World War. Enjoy an evening of fun at the local bowling centre.
Day 4 - Wieliczka Salt Mines and Wawel Cathedral. See the famous Wieliczka Salt Mines that have continuously produced table salt from the 13th century until 2007. Stop at the Wawel Cathedral for a picturesque view of the Old Town and a chance to touch Poland's largest bell - the Sigismund Bell.
Day 5 - Galicia Jewish Museum and Return Home. Tour the Galicia Jewish Museum to remember the Holocaust victims and celebrate the Jewish culture of Poland. Take the coach to the airport and enjoy the scheduled flight back to London.
Contact information:
www.worldstrides.co.uk