The leading governing bodies and associations involved in the educational visits sector have joined together to ask for greater clarity and support for schools and educational visit providers during this time of uncertainty.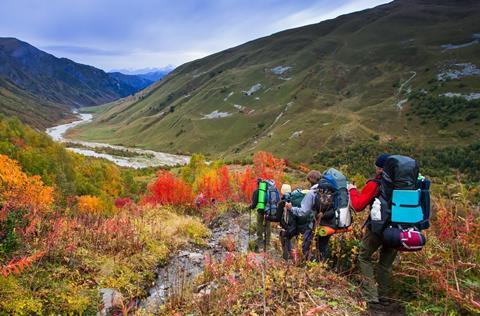 The consortium, made up of the Council for Learning Outside the Classroom, Outdoor Education Advisers' Panel, School Travel Forum, Institute for Outdoor Learning, Association of Heads of Outdoor Education Centres, British Activity Providers Association and the Expedition Providers Association, is working with the Government to secure support for schools now and going forward.
Gill Harvey, CEO at the School Travel Forum explained: "Schools, parents and the educational visits sector are all under extreme financial pressure due to this public health emergency.
"We are therefore asking for government action to support schools and parents so they can be quickly reimbursed for monies paid for educational activities and experiences which cannot now take place, and to support the industry by giving greater clarity around school travel."
In the immediate term, the consortium is seeking action in three areas:
Government guidance that requires all school insurance providers to follow best practice as established by the government-backed Risk Protection Arrangement (RPA) which is accepting all overseas and UK travel cancellation claims due to Covid-19 and FCO travel advice.


A Government emergency hardship fund specifically to allow schools to make refunds to parents most in need, as a way of mitigating the delay experienced while providers and insurance companies endeavour to provide refunds to schools for cancelled trips.


Government to provide some certainty to all schools by setting an official embargo for school visits, with an end date (the end date may differ between domestic and overseas trips and may be extended at any time). A government enforced embargo will mean schools will not have to pay further payments on trips due to depart during this period, and will be able to refer to their insurance companies for any deposits or payments made to date.
The group is also working closely with ABTA to ensure that ministers within the relevant departments are aware of the specific challenges and concerns regarding the short and long-term impact on the educational travel and visits sector.
The consortium will continue its discussions with the Department for Education, Welsh Assembly and the Association of British Insurers to press them to work towards these points.
Martin Smith, chair of the Outdoor Education Advisers' Panel, added: "Educational visits have a significant positive impact on students and young people, improving attainment and progress whilst developing social and emotional skills.
"It is crucial that schools and parents have confidence in the sector and that the industry survives so young people can continue to benefit from these experiences in the future."