Alongside the exhibition about a Second World War agent there are a series of downloadable resources to help students learning from home.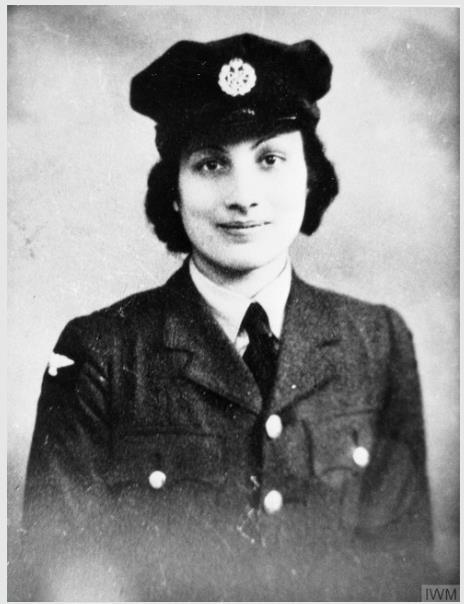 The foundation wanted to offer an interactive way for young people to explore the story of the remarkable spy princess, Noor Inayat-Khan.
The online version of the exhibition, which is hosted at the Runnymede Memorial, was developed with the help of young women from the Girlguiding Association in Berkshire and Buckinghamshire.
Who was Noor Inayat-Khan?
Armed with a false passport and a pistol, Noor became the first female radio operator to be sent to Nazi–occupied France. Noor was an unlikely candidate to engage in espionage in the Second World War, but she did so with a "steely strength of will". During her mission she was captured and tortured for information but never gave anything away and was eventually executed by the Nazis. In 1949 Noor was posthumously awarded the George Cross, the highest civilian award for bravery.
As a young refugee living in London, Noor faced many prejudices throughout her life, even as she was being trained and prepared for her work as a secret agent. The exhibition uncovers how Noor's Special Operations Executive (SOE) assessors initially had little faith in her abilities.
"Not overburdened with brains but has worked hard and shown keenness, apart from some dislike of the security side of the course. She has an unstable and temperamental personality and it is very doubtful whether she is really suited to work in the field."

Colonel Frank Spooner, 21st May 1943
Noor went on to overcome this prejudice and her own concerns. She broke new ground as a Muslim female operative. Her legacy lives on as a heroine and a woman who proved that an indomitable spirit can have a powerful impact and overcome even extreme adversity.
Using the new digital resource, pupils will be able to put their code-breaking skills to the test and discover the scientific and technical skills of a wireless radio operator needed for the field.
There are a series of downloadable learning resources designed for Key Stage 3 and 4 which aim to encourage students to learn more about the role of women during the war, as well as Noor's story. The project has been funded by the AIM Biffa Award History Makers Scheme.
Julian Evans, Director of International and Community Engagement at CWGC, said: "Noor's story is an inspirational one and we believed it important, as the custodians of the memorial on which her name is inscribed, to help give it greater prominence."
Jasmine Theti, a 15-year-old member of Girlguiding Berkshire and Buckinghamshire added: "We must never forget her and the sacrifice she made. I loved learning the Morse Code, it was good fun. Although I wouldn't have liked sending messages in a cold Parisian park whilst looking over my shoulder all the time. Noor was an inspiration."