Based at FSC Millport on the Isle of Cumbrae in Scotland, the latest course from the Field Studies Council is aimed at pupils in higher education.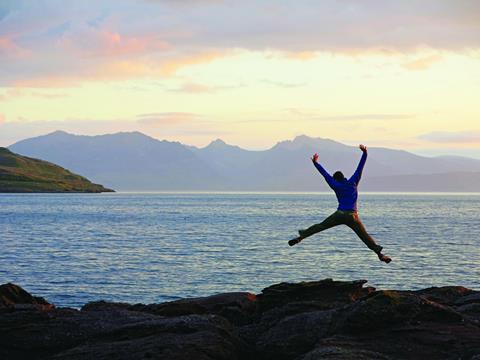 From 27th January, the outdoor education charity will offer a new residential course at its marine research centre, located at FSC Millport.
The five-day experience, titled the Climate Change Ambassador course, seeks to develop the skills required in young people to tackle the climate crisis.
The course is open to those studying for their AS Levels up to post-graduate students, as well as pupils undertaking the Duke of Edinburgh (DofE) Gold Award.
Through a range of sessions, the course will include insights from environmental experts, practicals, an independent mini project and a final presentation.
Itineraries can also include team-building games and activities such as vegetation field work and studies of microplastic samples.
"This camp has been curated to give young people the skills they need to move forward and make positive changes to their own behaviour as well as influence and inspire larger climate-positive, systemic changes in society."

Alex MacFie, centre manager at FSC Millport
Employability skills such as CV building will also be covered, seeking to help students considering degrees and careers in Geography, sustainable development or Environmental Science.
Full board accommodation and in-course transport are included in the trip, which is currently priced at £160.
Recently, the DofE Award Scheme published a piece on its website titled 'The Experience List', which highlights the results of its survey about the essential activities every secondary school pupil should aim to do. 'Learn about climate change' and 'spend time in nature' are two objectives on the list that the Field Studies Council says it will encourage with the new course.
Find out more about the new residential by visiting the website.
What is the Field Studies Council (FSC)?
The FSC is an environmental education charity founded in 1943. It runs a network of centres across the UK, providing day courses and residential trips for school groups and adults.
In 2019, the organisation saw 165,000 visitors to its field study centres. See the full list of locations at www.field-studies-council.org/centres.