Thousands of school children are to benefit from learning outdoors this autumn as environmental education charity the Field Studies Council (FSC) bounces back from the pandemic.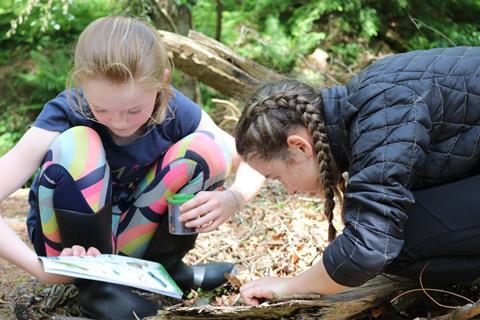 The charity, which has residential centres across the UK, has opened its doors to the first school visitors in England and Wales and with back-to-back bookings for the rest of the term, tutors are expecting the outdoor experiences to return to pre-covid levels.
FSC commercial director Ian Wainwright said: "We are gearing up for an extremely busy term and we are all excited to get back to delivering our outdoor learning courses properly after so much disruption.
"There was a gradual reopening of centres from May onwards and we welcomed 35,000 learners across our centres in the run up to the school holidays but now we're looking forward to getting back to delivering our full range of outdoor learning courses.
"We've already welcomed some Scottish students who returned to school in August and we have in the region of 284 schools, colleges and universities booked in between now and December which means we are expecting around 10,690 learners to visit our sites.
"What this demonstrates is that teachers are very much on the lookout for ways to take learning outside the classroom and connect pupils with nature, which is just brilliant."
"There are so many benefits to learning outdoors – from the positive impact it has on academic learning to improved mental and physical wellbeing, and of course all the other things too like building confidence in younger learners and supporting children to build positive relationships with their peers and teachers."
When the pandemic first struck in March 2020, outdoor education centres were forced to close their doors to residential visitors and were not permitted to get back to business as usual due to significant restrictions on residential activities remaining in place.
Senior FSC leaders and tutors stayed connected with children by devising a series of free online lessons which engaged almost 400,000 primary and secondary-school aged pupils in 32 different countries across the globe during the pandemic.
FSC's wildlife publications were also distributed to thousands of families and individuals so people could continue to connect with their local wildlife habitats.