Students can now take part in a series of programmes at Safety Central, an interactive education safety centre run by Cheshire Fire and Rescue Service, to learn how to keep themselves safe.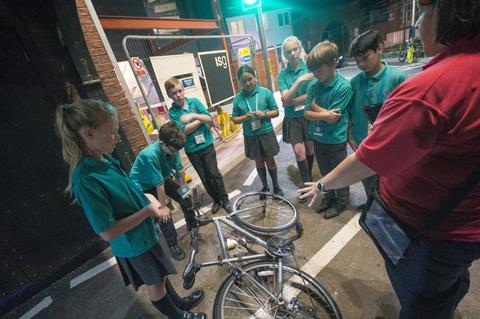 The newest of the school programmes run at the centre, SafetyStars, is aimed at Key Stage 1 students.
SafetyStars was launched last year following requests for a programme for younger students. The programme encourages school groups to work in small teams to complete a series of challenges and activities relating to safety and well-being.
Children participating in the SafetyStars programme complete 20-minute games on a range of safety topics, and earn stars after the completion of each game.
The Key Stage 1 session joined two others already in operation; SafetyQuest which is best suited to Key Stage 2, and Lessons4Life which is primarily targeted at Key Stage 3 students.
All three of the sessions are held at Safety Central, an indoor immersive and interactive village run by Cheshire Fire and Rescue Service in Lymm near Warrington. The centre provides schools with a safe environment in which pupils of all ages can experience risks and hazards, and learn about ways to stay safe.
Topics covered among the three programmes, and at the centre as a whole, include home fire safety, accidents at home, road safety, cyber safety, healthy eating, crime and its consequences, travel safety, safety in the countryside, and water safety.
About Safety Central
Safety Central is operated by Cheshire Fire and Rescue Service and features four themed zones – safer choices, safe as houses, streetsafe and ruralrisk.
The centre shares a building with Lymm Fire Station, so during a visit schools could also see firefighters in action or undertaking specialist training.
Information for teachers
Visits to Safety Central are free, but schools will need to cover transport themselves.
Sessions begin at 10am and conclude at 2pm, with an hour for lunch.
The centre can accommodate a maximum of 40 children. Groups will be divided into smaller teams and led by two volunteer rangers.
Teachers wishing to enquire further can call 01606 868643.
For more information, visit www.safetycentral.org.