Titanic: Honour & Glory is a new exhibition enabling school groups to explore the legacy of the famous ship at The Potteries Museum & Art Gallery in Stoke-on-Trent.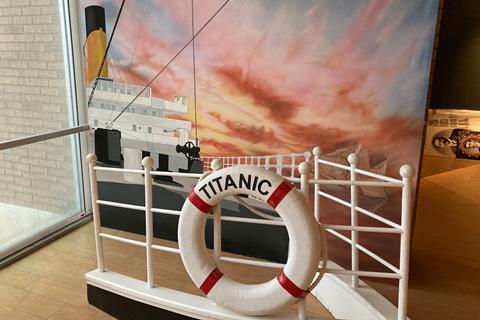 School groups up to Key Stage 4 will have the opportunity to take part in hands-on, interactive workshops which are designed to support learning in the classroom and allow pupils to get up close to some of the original artefacts recovered from the famous liner.
The exhibition explores the ship's story and those of its sister ships and their owner, the White Star Line, as well as revealing the local links of some of its passengers.
Pupils can read the accounts of local Staffordshire personnel connected to the ill-fated liner including Captain Edward John Smith, Mr Leonard Hodgkinson – Senior Fourth Engineer on board the Titanic who was born in Stoke-on-Trent – and Mr. Christopher Mills, an assistant butcher who was born in Longton.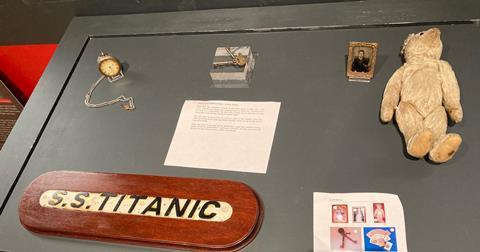 Exhibition highlights include:
A selection of china dinner plates upon which the first meals were served aboard Titanic.
Personal belongings of Titanic's passengers and crew, including a night dress which belonged to first class passenger Margaret Welles Baron Swift.
A nameplate from one of the ship's lifeboats.
Stoke-on-Trent also has another connection to the Titanic with side plates produced by local pottery company WM Brownfield which were used on board in the first class dining room.
Stoke-on-Trent councillor Lorraine Beardmore, cabinet member for leisure, culture and public health said she was "overjoyed to have this exhibition coming to the Potteries Museum and Art Gallery".
She added: "The exhibition will really bring home the scale of the disaster and narrates some incredibly powerful stories from those involved."
In addition to the new exhibition, the museum runs a range of permanent exhibitions and workshops for school groups of all ages, with collections encompassing social history, archaeology and natural sciences.
Titanic: Honour & Glory at The Potteries Museum & Art Gallery is running until 1st May 2022. For more information or to make a school booking email museumeducation@stoke.gov.uk.