Aerospace Bristol is aiming to inspire the next generation of STEM workers by launching Engineering Futures, a fundraising campaign to support school trips to the Filton museum.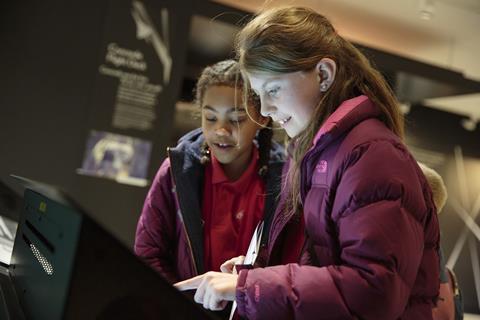 The attraction previously won Best Museum Visit at the 2020/21 School Travel Awards and has reached more than 50,000 pupils since opening in October 2017.
It says it will use the additional funds raised to continue inspiring students with science, technology, engineering and maths (STEM) and contribute to bridging the skills gap within the sector.
Amy Seadon, learning & community engagement manager, said: "Looking back on five years of Aerospace Bristol, we're proud to have inspired so many young people with workshops like Supersonic Sound, Mission to Mars, Hubble Explorers, and Blast off Rockets, as well as giving opportunities to work alongside engineers in our Conservation Workshop, and enjoy interactive exhibits, science shows and hands-on visitor activities.
"Through the Engineering Futures appeal, we hope to build upon our existing work and enable even more young people to get to grips with science and engineering whilst discovering amazing aircraft and the people who built them."
School trips to Aerospace Bristol
The museum explains the history behind Bristol's aerospace achievements, from the earliest days of powered flight through the the modern day.
Schools can step aboard the last Concorde ever to fly, explore the passenger cabin, get a glimpse into the cockpit and learn about the supersonic passenger jet through a show projected on to the side of the aircraft.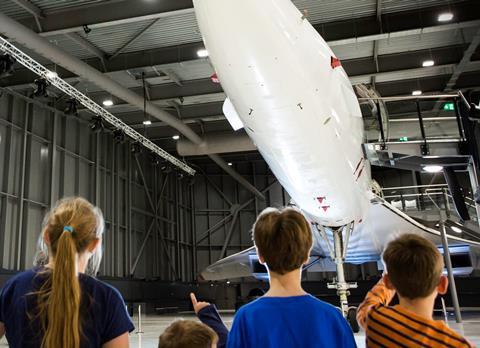 The Blast off rockets workshop is adaptable for Key Stages 2-5 and is described as a practical STEM activity session which explores the history flight, before looking at the physics behind sending humans into space. There's also the chance for students to design their own rockets.
Key Stage 1 teachers have a variety of options, including the Fliton's Aero Heroes session, which offers young children an introduction to the aerospace industry.
The museum is calling for companies and individuals who care about the engineering industry to support the Engineering Futures appeal and give donations to help inspire the next generation.
For more information and to donate, go to aerospacebristol.org/engineering-futures
For details about school trips to Aerospace Bristol, go to aerospacebristol.org/schools