More than 200 young people joined the Protest in the Peaks calling for outdoor residentials to be made part of the school curriculum.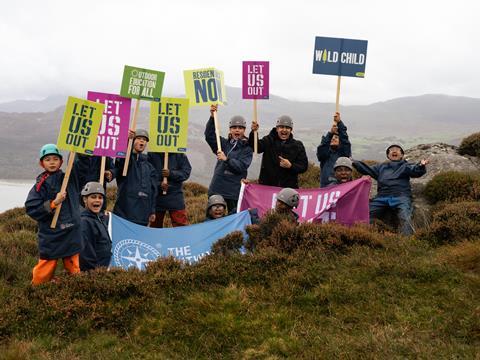 They took their flags and banners across some of the UK's most well-known peaks and valleys including the English Lake District, Scottish Highlands and Eryri/Snowdonia in Wales.
It was part of the Outward Bound Trust's 'Let Us Out' campaign which is backing the proposed Outdoor Education Bills in England, Scotland and Wales to ensure that every child can experience at least one outdoor residential before they leave school.
"No matter who you are or where you are from, adventure should be available to everyone, not just those who can afford it."

Leo Houlding, British rock climber and mountaineer
Martin Davidson, chief executive of the educational charity, said: "We are calling on politicians to make outdoor residential learning a priority and invest in our children's future.
"Providers like us teach resilience, teamwork, and problem-solving skills, which are vitally important as we facedown this mental health crisis and many other societal and environmental challenges."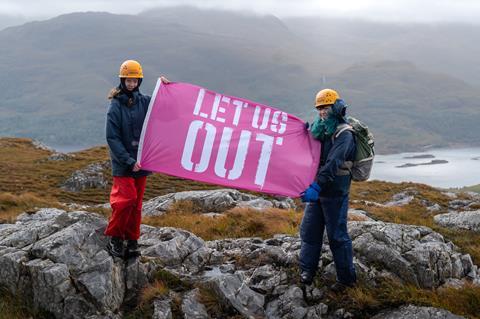 First-hand experience of the power of residentials
Marjorie, a teacher at St Mungos in Falkirk whose students battled the elements in Scotland's glens, said: "I have seen first-hand the benefits of outdoor residentials.
"They have had a transformative effect on our young people, helping them to grow and develop in ways that they never could in a classroom."
Thea, a former Outward Bound participant aged 14 added: "I've learnt that I am capable of doing things that I have never done before. I can overcome my fears."
Leo Houlding, a British rock climber and mountaineer, also backed the campaign stating: "This is about achieving equity for outdoor learning, a value Outward Bound firmly believes in. That no matter who you are or where you are from, adventure should be available to everyone, not just those who can afford it."
About the Outdoor Education Bills and how you can get involved
Three politicans - Tim Farron (Liberal Democrat Member of Parliament for Westmorland and Lonsdale), Liz Smith (Conservative Member of the Scottish Parliament for Mid Scotland and Fife) and Sam Rowlands (Conservative Member of the Senedd for the North Wales region) have submitted Outoor Education bills to their respective parliaments which are going through various stages.
Outward Bound is asking individuals and organisations to join the movement by signing up at www.outwardbound.org.uk/let-us-out. Its mission is to inspire young people so they can achieve more than they ever thought possible. As a charity, they fund disadvantaged and under-represented communities from across the UK to carefully balance risk and reward, whilst experiencing Britain's wildest places.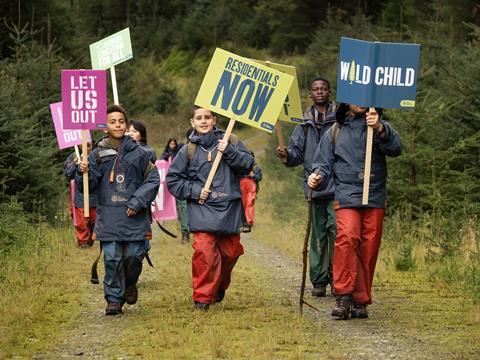 Tim Farron MP, emphasised the inclusive aspect, stating, "Outdoor education should not just be for the privileged. It should be an experience that is available to every young person from every school in our country."
Echoing Sam's sentiment, Liz Smith MSP added, "Outdoor education is hugely beneficial for both the mental and physical wellbeing of young people, which is so important, especially after the impact the pandemic has had on their education."
"I fully support Outward Bound's call for outdoor residentials to be part of the curriculum," said Sam Rowlands MS the politician behind the Welsh Outdoor Education Bill. He added: "There's lots of evidence that shows when children engage with the outdoors, there's a big reduction in physical health issues and in mental health issues.
"Learning to enjoy and play outside and have adventurous experiences makes such a difference for our children in the long run."
For more information about the Let Us Out campaign, and how to get involved, click here.