Anne Hunt, chief executive of the Council for Learning Outside the Classroom on how schools and providers can adjust to a new normal.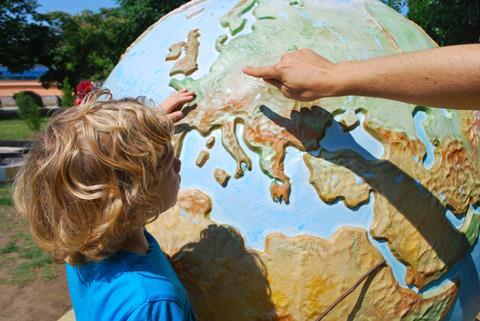 Learning outside the classroom has never been more important than it is now. As well as being a practical tool to help schools to re-open to more pupils, taking lessons beyond the classroom walls is also enjoyable and supports pupil (and teacher) health and wellbeing.
Covid-19 is causing some significant changes to our lives – including those related to changes in household employment and income, disruption to our daily routines, and reducing the opportunities for time with friends and extended families. So, it is easy to see why supporting our mental health and wellbeing is one of the top priorities as we emerge from lockdown.
With governments advising schools to consider how they use outdoor spaces among many other new challenges, there is a pressing need and opportunity to support teachers with this.
This is why the Council for Learning Outside the Classroom has brought together a consortium of the leading bodies and associations with interest and expertise in learning outside the classroom, to offer to mobilise our collective support for schools to help them develop their curriculum by taking their lessons beyond the classroom.
The consortium believes that helping schools to deliver a programme of regular, progressive lessons outside the classroom will make a significant contribution to:
enabling schools to deliver their curriculum safely and effectively.
delivering benefits to pupil health and wellbeing, both at home and at school.
build better home school learning partnerships (enabling teachers to develop consistent learning experiences for all their pupils whether at school or home).
mitigate against widening inequalities resulting from school closures.
From providing immediate access to free high quality learning resources and activity ideas to people to help take lessons outside, consortium members are available and willing to support teachers take as many of their play and learning activities outside as possible, safely and effectively.
Our plan was presented to Ministers in May. Meanwhile we are continuing our discussions to see how we can best mobilise our support for schools in ways that reflect their evolving needs and the different contexts they are all operating in across the UK.
Start now to reap the benefits
By using this period to build confidence and embed a culture of learning outside the classroom, schools will be building foundations to help support a programme of progressive learning beyond the classroom going forward, which will help realise the immense benefits for pupils, schools and providers of services to schools too.
There are very few well-evidenced interventions that offer, with almost universal availability and at very low cost, the opportunity to make such a big difference to so many children and young people.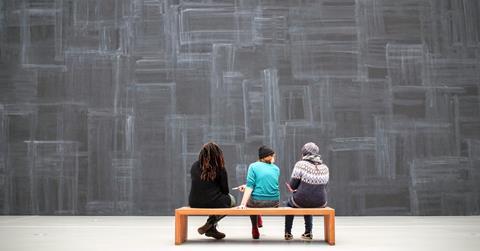 As well as looking at how the wider school grounds and outdoor spaces can be used as 'classrooms', there is the opportunity to think more creatively about other suitable learning spaces. Museums, galleries, sacred places and so on are all standing empty. There are opportunities for teachers to talk to partners and providers about utilising these local spaces to accommodate their pupils in ways that respect government guidance on social distancing.
The Outdoor Education Advisers' Panel has updated the National Guidance with simple actions and measures for schools to implement in order to deliver activities outside the classroom safely and effectively.
Our own website has support to find quality-assured:
ideas and activities.
resources to plan, deliver and evaluate programmes of learning outside the classroom.
organisations and people who can provide support to schools.
Support for educational visits
While minds are concentrated on the here and now and how to support pupils' transition between home and school learning, it is immensely gratifying to see that teachers are still supportive of educational visits.
Educational visit providers have been hit exceptionally hard by the Covid-19 restrictions, and many are facing an uncertain future. These venues, providers, attractions and destinations provide an invaluable service to schools, helping teachers to extend classroom-based learning and giving pupils the opportunity to apply their learning in real world settings.
We are now in the middle of what would ordinarily have been the peak period for educational visits, trips and tours, instead, visit and travel providers are handling thousands of cancellations. Pupils look forward to these experiences, often for several years, and it is exceptionally disappointing that these long-awaited visits can no longer take place.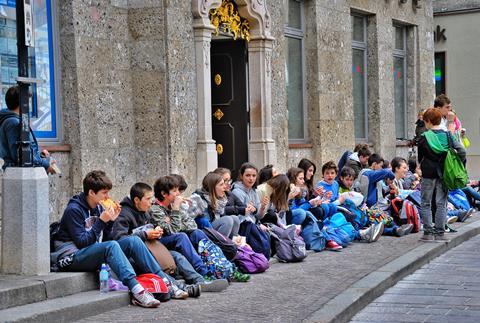 We understand the difficulties that cancellations have presented to both schools and providers which is why we, along with the Outdoor Education Advisers' Panel, School Travel Forum, the British Activity Providers Association and Expedition Providers Association, have been calling for support so that families affected can access faster refunds. This call has been echoed more recently by providers of UK-based residentials including the YHA, Outward Bound, Field Studies Council, Scouts and Girlguiding. We will continue to champion educational visits and tours, and strive to maintain confidence in the value and importance of these experiences.
While we will continue to deal with the impact of Covid-19 on our lives for many months to come, it is pleasing to see increased discussion about how and where children and young people learn.
It has presented the opportunity for society to re-look at the way teaching is delivered. We are hopeful that a better approach to learning will emerge, with greater recognition of the importance of learning in different places and spaces, and the value this brings for children, young people, teachers, schools and the wider community.
Free online guidance, resources, membership, accreditations and other support for schools and providers is available at www.lotc.org.uk.
Anne Hunt is the chief executive of the Council for Learning Outside the Classroom (CLOtC), the national charity that campaigns for every child to experience the world beyond the classroom as an essential part of education.