With the 75th anniversary of 'Victory in Europe Day' in 2020, we look at memorable locations for pupils to visit as part of their World War Two history learning.
2020 marks two significant milestones in British military history: VE Day, and the 80th anniversary of the Battle of Britain.
In the December/January issue of School Travel Organiser, we looked at relevant attractions and locations for World War Two school trips. Here we've listed six more options to inspire history students.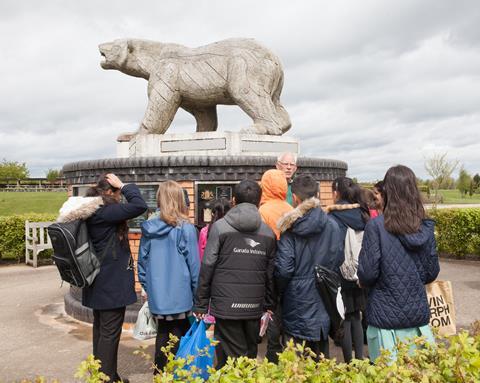 1. National Memorial Arboretum, Staffordshire
The 150-acre space, filled with hundreds of memorials, is hosting a three-day VE Day 75 service in May. The event is to remember those from across the Commonwealth who contributed to the war effort, as well as the fighting in the Far East that continued until August 1945.
Schools can take a self-led tour of the year-round site of Remembrance, visiting memorials commemorating prisoners of war; the Polish forces; and plenty more. Popular activities can be coupled with a tour, such as a 'British Heroes of the Holocaust Explorer Day' for Secondary school groups, highlighting the people who saved Jewish lives during the conflict; and a 'Medal Explorer Day' for Primary school pupils, teaching them about the symbolism of various types of medals.
Find out more in the arboretum's educational programmes, available online at www.thenma.org.uk/plan-your-visit/visiting-for-learning-and-training.
What is VE Day?
VE Day – or 'Victory in Europe Day' – occurred on 8th May 1945, when Prime Minister Winston Churchill announced to the country that the war in Europe had ended; Nazi Germany had surrendered. Crowds massed in London and across the world in celebration.
2. IWM Duxford, Cambridge

IWM Duxford was one of the earliest Royal Air Force bases and a fighter station during World War Two. An educational trip to the museum allows students to take in more than a century of aviation history, with the Spitfire, Lancaster and Tiger Moth on display.
Key Stage 2-3 students can take part in a Documentary Challenge, linking to the subjects of Citizenship, English and History. Pupils can explore the galleries and tell the story of different objects in their own words, recording their thoughts on provided smart-cameras.
Elsewhere at the museum school groups can gain insight into the themes of women in wartime and the legacy of war, and watch the Big Picture Show – an audio-visual experience that covers rationing, life on the home front and more World War Two topics.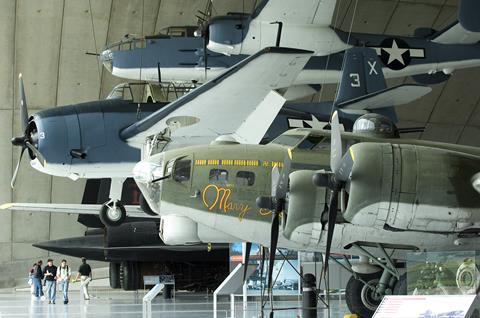 3. HMS Belfast, London
Take a trip to a surviving World War Two Royal Navy warship – the HMS Belfast, another Imperial War Museums' site. Pupils from age seven to 18 can experience a 'Kip in a Ship' sleepover, which involves spending the night in real sailors' bunks, breakfast the next morning followed by a learning session about the people that lived and worked on the ship during the war.
Or, pair a tour of the HMS Belfast with a visit to Churchill War Rooms in nearby Westminster. Suitable for Key Stage 2-3, pupils can step inside the prime minister's Cabinet War Rooms, where he and other important political figures made momentous decisions that decided the course of the war.
To organise a visit to the HMS Belfast - or any other IWM branches - go to www.iwm.org.uk/learning.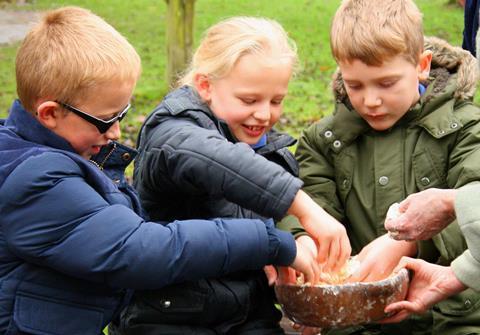 4. Tatton Park, Cheshire
An 18th century mansion, working farm and adventure playground can be found at Tatton Park, where child evacuees were sent for safety away from the cities during World War Two. Among the many educational workshops available at the site, covering topics from the Anglo Saxons to the Victorian era, is the opportunity for pupils to step into the shoes of the evacuees that were set to work on the estate farm. Recommended for Key Stage 1-2, pupils can find out about the land girls; rationing; household chores; caring for the animals; and local/national history.
Take a look at Tatton Park's education programme and more at www.tattonpark.org.uk/learn/school_visits/school_visits.aspx.
5. Eden Camp, North Yorkshire
Set on the grounds of an original World War Two prisoner of war camp, Eden Camp brings history to life for students from Key Stage 2 upwards. An example four-hour itinerary includes a self-led tour of the museum, a 1940s themed puppet show and a junior assault course.
The family-owned museum has been created collaboratively with veterans groups, and contains immersive social and military history displays. A complimentary family ticket is provided to educators who wish to take a preliminary trip to Eden Camp - find out more at www.edencamp.co.uk/schools.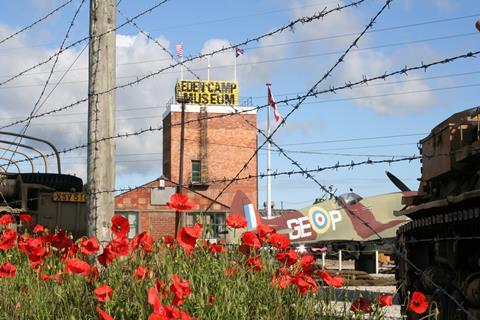 6. Auschwitz-Birkenau
2020 also marks 75 years since the liberation of Auschwitz-Birkenau. Study trips to the former camp in Poland consist of a guided visit to the Memorial Site and educational workshops, with the purpose of deepening students' knowledge of World War Two and the Holocaust.
Auschwitz-Birkenau is a principal site on many Eastern European school tours. For example, WST – awarded the title of Best School Tour Operator at the 2019 School Travel Awards - organise trips in Krakow, Poland that include visits to the largest concentration camp in Germany as well as the Galicia Jewish Museum, where tours will be led by Jewish Studies/Holocaust Studies graduate students.