Take Tudor learning outside of the classroom with educational activities at these four exciting sites.
1. Westminster Abbey, London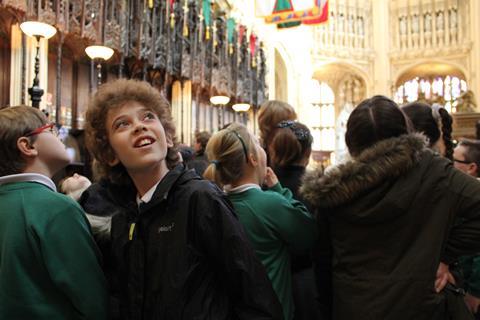 Westminster Abbey is the location of more than 1,000 years of British history, and was voted the Best Venue for History Learning at this year's School Travel Awards.
All but one of the Tudor monarchs is buried in Westminster Abbey, and Primary school pupils can visit their tombs as well as Henry VII's magnificent chapel, once described as the 'wonder of the world' by the English poet John Leland. Or, why not become a monarch for the day? There have been 38 coronation ceremonies at Westminster Abbey, from William the Conqueror in 1066 through to our current queen, Elizabeth II. Students can gain insight into these famous sovereigns with a Kings, Queens & Coronations tour.
Secondary schools have plenty of options, too. There's a tour investigating Henry VIII's dissolution of the monasteries in 1540, which ended monastic life as it had stood for 600 years. Westminster Abbey itself was one such powerful site, with its own story to tell. The Henry VII: Building a Legacy tour is an opportunity for secondary school groups to learn how Henry VII built his dynasty to last. Groups will visit the Lady Chapel and the Shrine of St Edward, and gain rare access to Henry's tomb.
New for 2020
The abbey will be running an annual Masterclass, its first in January 2020, led by historian and Tudor expert Dr John Guy. His special lecture will focus on Elizabeth I and Mary Queen of Scots.
To book a school visit, contact learning@westminster-abbey.org or call 020 7654 4965 with information about the number of students, year group and preferred choice of dates.
2. Tudor World, Stratford-upon-Avon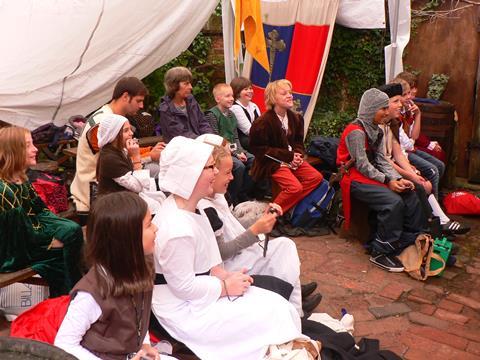 The historical town is best known as the birthplace of Shakespeare, but there are naturally ties between the famous playwright's work and the late Tudor era he inhabited.
Key Stages 1-3 can experience a dedicated Tudor Day at Tudor World, which includes a number of interactive workshops taking place in the museum, theatre area and workshop room. Groups can explore different aspects of the Tudors, handle artefacts and finish the day with a tour of the famous town led by a guide dressed as – of course – William Shakespeare.
Enhance your visit
Tudor World encourages visiting schools to add to the immersive trip even further – by getting into costume. Read their tips on simple Tudor transformations on the website at www.tudorworld.com/enhance-your-visit.
3. Hampton Court Palace, London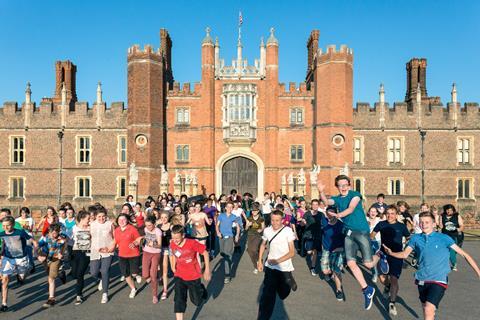 The royal palace, built on the instruction of Henry VIII, is a great destination for any Tudor class; especially next year, on the 500th anniversary of the Field of Cloth of Gold.
As well as self-led visits, schools can take part in curriculum-linked sessions. Here are just some examples:
Key Stage 2 pupils will be led through the palace by a costumed guide, showing them objects such as Tudor navigational maps, silk tapestries and other treasures. The session, titled 'Opening up the world', explores why the Tudors roamed the globe in the context of trade, profit and politics. Elsewhere in the palace, groups can tour the royal kitchens to discover their purpose, who worked there and what it suggests about life at Henry VIII's court; or try out games and activities that were enjoyed by children in the Tudor era.
Secondary school classes can focus their trip on a specific monarch in the Elizabeth I and Henry VIII at Hampton Court depth studies. Through the lens of Hampton Court Palace, they can debate with one another about Henry VIII's motivations or Elizabeth I's character.
Historical enquiry is brought to life through A-Level sessions exploring topics such as the rise and fall of Thomas Wolsey; what drove the English Reformation; and the different ways that Henry VIII's children used Hampton Court.
New for 2020
The palace will host its first ever Great Tudor Schools Festival in June. Open to bookings from Key Stage 1-3 and Special Schools, the festival marks the 500th anniversary of Henry VIII's legendary tournament with King Francois I of France.
4. Hever Castle, Kent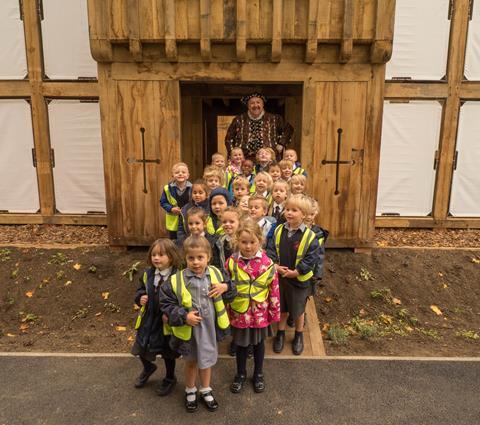 The childhood home of Anne Boleyn – perhaps Henry VIII's most renowned wife – is a spectacular place to visit that will surely capture the imagination of pupils studying the period.
Self-guided visits, private guided tours and workshops are available. Here are some highlights:
Guided tour of the castle
Take a walk through medieval history in a private tour offered to Key Stages 1-2. Children will discover some of Tudor England's stranger practices, as well as the story of Anne Boleyn on a tour through the house and gardens.
Time Travellers Tour & Workshop
Pupils will be encouraged to imagine what it was like to live in a castle during the period: its sights, smells and royal guests. Open to Key Stages 1-2, groups can look at Tudor toys, clothes and even try weaving a tapestry.
Plus, Hever Castle recently announced its new multimedia guides for children, bringing 700 years of castle history to life in an original way. Find out more about them here.
A group visits coordinator can talk through the best type of visit to suit a class. Get in touch at group@hevercastle.co.uk or 01732 861701.