From top ski resorts to slopes that are closer to home, we round up some ski trips, snow sports and activities to consider.
Getting out in the snow is a fantastic use of learning outside the classroom with a variety of educational benefits besides being fun. With that in mind, we look at some of the best places to consider for your winter activity adventures.
Start off closer to home
If you want to expose your class to snow, without having to travel too far, or want a starter session before hitting the real slopes, there are a variety of indoor centres that cater for schools.
Snozone, which was voted the Best Sporting Venue at the School Travel Awards 2017/18, and was a finalist last year, offers skiing and snowboard lessons, along with sledging activities at its two UK locations in Milton Keynes and Castleford in Yorkshire. Its 170m indoor snow slopes provide a safe environment to learn, improve or advance students' skills whilst boosting their confidence and all-round social skills. Lessons can be booked singularly or in blocks of six weeks.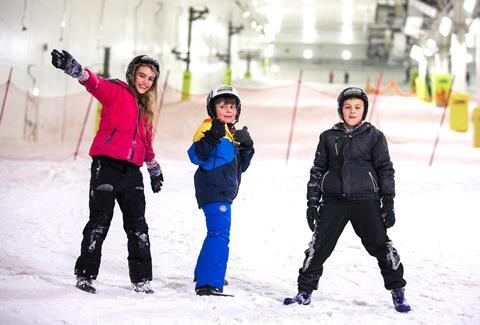 Similarly, with The Snow Centre in Hemel Hempstead you can opt for a one-off lesson or a series, depending on what you're looking for. The centre's new school package 'A Day in the Alps' includes an hour skiing, followed by a snowboard lesson, complete with a Ringo Slide Session whereby you slide down the slopes in a rubber ring.
Chill Factore in Manchester aims to make sure kids don't miss out on picking up the important new skills that come with the freezing winter temperatures, or the fun experiences and memories. Younger years are catered for with the Snow Park package which includes Downhill Donuts, Luge Slip 'N' Slide and Sledge 'o' Mania. Meanwhile Secondary school groups can enjoy the Ice Breaker Challenge, described as a summer sports day but on snow.
Another option is the SnowDome in Tamworth which offers school packages. It also boasts an ice rink, snow play area and a swimming pool with water flumes, for plenty of fun on your next trip. Plus, skiing lessons are available, tailored to your group's standard.
Overseas trips; Where to go and who to travel with
There are so many ski resorts across Europe and further afield, that you're really spoilt for choice when it comes to deciding where to go. However you may be interested to start by looking at the finalists, as voted for by teachers, of the Best Ski Resort Award, part of last year's School Travel Awards.
Prato Nevoso claimed the title for its incredible ski slopes and snow sports. The resort is located in the Maritime Alps in the province of Cuneo, Italy and is located around 1,500 metres above sea level, offering incredible views across the Alps.
The other resorts included Alp 2500 which is made up of La Molina and Masella ski resorts, and forms one of the largest skiing areas in the Pyrenees; Madonna di Campiglio, a town with an altitude of around 1550 metres, situated between the Brenta Dolomites and the Adamello and Presanella glaciers; Passo Tonale, one of Italy's highest resorts which sometimes sees up to 11.6m of snowfall throughout the season; and Zell am See in Austria, known for its great snow sports, from snow shoeing to cross-country skiing.
But once you know where you want to go, the next question may be 'who do I go with?' Rest assured there are plenty of great tour operators out there.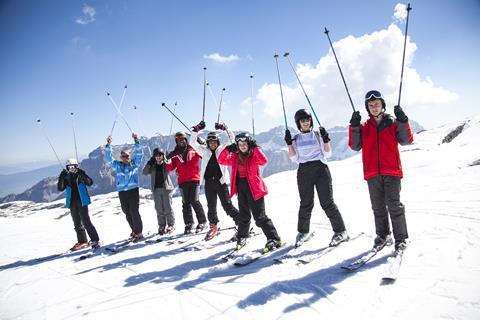 Take Halsbury Ski, for example; if you need a large resort with lots of variety, or a smaller resort that's a bit quieter for beginners, the operator can tailor the package to meet your specific requirements. And après-ski activities can be added as required, such as night skiing, dogsledding or snowtubing, as well as the more traditional options like bowling and ice skating. The company can arrange trips to various locations including resorts in Austria, Switzerland, and the new addition of its first ski resort in Norway, Myrkdalen.
There's also PGL, which has delivered school ski trips for over 20 years at resorts across Europe and North America, so you know you'll be in safe hands. Its all-inclusive packages include an in-resort PGL rep for every group to ensure you are well looked after and supported throughout your trip.
Voyager School Travel offers ski trips to Austria, France, Spain, Italy, Andorra and Switzerland. The operator can tailor-make ski trips to suit the needs and budget of your students and provides accommodation in hand-picked ski regions catering for all abilities.
And Rayburn Tours is yet another option, specialising in tailor-made educational trips, ski trips, sports tours and concert tours for schools. Offering a selection of European and long-haul resorts, the ski team promise to craft every element of your trip, striking a balance between time spent on and off the slopes, from après activities and city stopovers.