Japan offers a whole host of opportunities to explore subjects including History, Geography, Economy, Religious Studies, and Art outside of the classroom.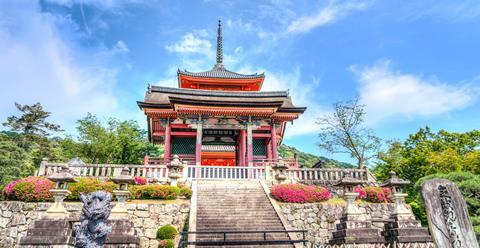 Japan is a country of contrasts, somehow modern and traditional all at the same time, and full of both natural and manmade wonders.
And the next couple of years are gearing up to be big ones for the Asian country, what with it hosting the 2019 Rugby World Cup later this year, and the Summer Olympics next year. So, what better time could there be than now to book a school trip to Japan.
Where to go
No school trip to Japan would be complete without at least taking a day trip to Tokyo, the country's capital. Full of culture, technology and famous sites, Tokyo can be used to enhance your Technology and Science studies. A must see is the Sens?-ji Buddhist temple, located in Asakusa and believed to be Toyko's oldest temple.
Located on Honshu Island, Hiroshima is one of the Japan's must-visit historical sites. Students can visit the A-Bomb Dome, the Peace Memorial Park and Museum, and discover the impact of World War Two on Japan during a visit to what was once a peaceful city.
Mount Fuji is perhaps Japan's most famous mountain. As an active volcano, the site can act as a great base for Geography trips, however as it is also both a cultural and spiritual site it can also be linked to Religious and Social studies.
A trip to Japan will be life-changing and monumental on its own, but team it with a visit to the Kyoto Samurai & Ninja Museum and you're in for a real treat. School groups can benefit from discounted admission, and a visit will see your students learning about Japan's history before being given the opportunity to hold a samurai sword or throw ninja stars.
Who to travel with
Japan's location on the Pacific Ring of Fire makes it an ideal destination for a Geography trip. Schools travelling with Halsbury Travel can head to Tokyo as part of a dedicated Geography itinerary which will have them investigating the country's many mountains, volcanoes and lakes up close. Visits to Lake Ashi and Mount Fiji are among those on the itinerary.
Of course, it is arguably its culture that Japan is most famous for and if you would like to immerse your students in a culture that is vastly different to their own, Schools Worldwide can help you out with their Mountains of the Rising Sun school itinerary. Covering everything from a bit of Tokyo sightseeing, to following the Togakushi Ninja Trail, climbing Mount Fuji and travelling on the bullet train, the trip will make sure that you see as much as you can during your time in Japan.
Adaptable Travel runs school trips intended to broaden the horizons of the students travelling on them. With four different Tokyo school trips available to choose from, a trip with Adaptable Travel could see your students focusing on Science, Art and Design or Computer Science during their tailored trip.