Some of our readers have been in touch to tell us how they see school visits and learning outside the classroom as key to re-engaging children after the last year.
The benefits of educational visits are wide-ranging, but there is a recognition that the role and impact they have will be more important than ever after the past year.
Jamie Kelly, deputy headteacher of Chantry Primary Academy, Luton, told us: "It is going to be more important than ever that children are able to access and engage in school trips and experiences outside of the classroom.
"External, interactive learning activities (such as school trips) tie learning to personal experiences and memories, helping children to develop a deeper understanding of subjects. This subsequently promotes better behaviour, achievement and involvement back in the classroom.
"It's also undeniable that school visits enable children to develop and strengthen relationships, bonding through shared memories and experiences; something the children have missed out on terribly this past year."
"Additionally, visits are key in helping to develop the social skills of children who are shy or difficult to engage. Simple things like asking for directions, asking questions or even ordering food while travelling make social interactions unavoidable and will boost children's confidence every time they encounter them.Children have missed out on so many moments like this over the past 12 months. It's critical we provide every opportunity to strengthen and rebuild their social skills."
Visits, in particular residentials, are at the heart of many schools' ethos. Kingswood House School in Surrey, which won the 2019 'My Best School Trip' Award is no exception.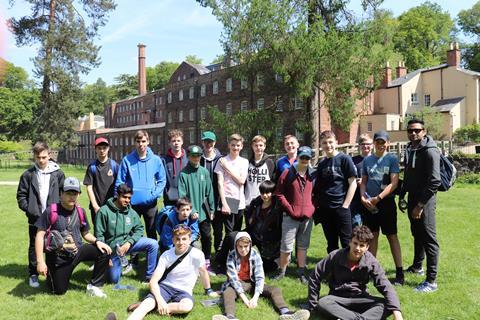 Deputy head Ian Mitchell said the social and developmental benefits of residential trips are going to be more vital in the future adding: "Trips will offer opportunities for children to reconnect with each other in ways that are not possible within the normal school environment."
"We think trips, particularly residentials, are going to play a key role in post Covid-19 recovery. There has never been a better time – or a more crucial time – to get children out in the world and looking at new things."

Charlotte Mackle, educational visits coordinator (EVC) at St Margaret's School in Halstead, Essex.
Matt Clayton, assistant vocational curriculum manager at Queen Ethelburga's Thorpe, York, has spoken about the role that trips play at his school: "School visits are a key and important element of school life for us; they provide enriching opportunities for our students to develop important life skills, whilst exploring, experiencing, and enjoying the wider world alongside their peers."
There's also the wellbeing aspect of school trips and how they can help with children's mental health. Dan Wood, teacher at Prince's Garden Prep School, London, said: "Being able to do the additional trips and fixtures will be huge in supporting pupils to return to a greater normal, and to develop more confidence with society having been through a tricky time."
For teacher Nick O'Loughlin, educational visits will be a chance for students to come together again 'as a cohesive group of young people'.
"The role of the educational visit, hopefully, will be seen as more important in the coming years as it can re-engage students with their learning."
He added: "The 'why' of learning has never been more important as students, now more than ever, are responsible for their own learning habits. The educational visit can be seen in such a way, as re-energising the 'why' of education. To visit and experience the outdoors, the indoors, the journeys we take, will be crucial in ensuring this generation understands the why of education."
"To share an experience again with other young people will restore inter-relationships and promote the benefits of a healthy intra-relationship with oneself. Residentials should play a large part in allowing young people to play together, to socialise together, to learn and fail together, to become better people as a consequence and realise they are most definitely not the 'lost generation' as some media outlets would have us believe.
"Young people have shown, on the whole, remarkable resilience and ingenuity over the last year and the residential and educational visit can utilise this learning as never before."