We spoke to Selwyn Boothe, who organises educational visits for pupils at Gunnersbury Catholic School in Brentford, about giving up so much of his own time to create memorable experiences.
What are you most excited about at the moment?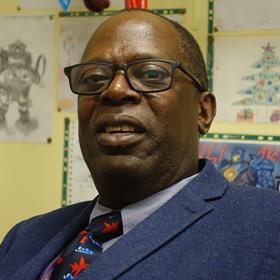 We used to do activities during school holidays for the students, but because of Covid it had to stop. However, I was talking to the head teacher and at the end of this year, we're looking at bringing them back because of the number of students who are struggling. During the half terms we like to offer things like go karting, paintballing or quad biking for some students, and during the longer holidays we aim to do a week of activities, such as theme parks, or even sports centres.
Why is it so important to offer these enriching experiences outside of school time?
These breaks can really help bring students out of their shell. For example, I was talking to one of the parents whose son is feeling a bit lost at the moment. We can look after him and these experiences can help students like him thrive.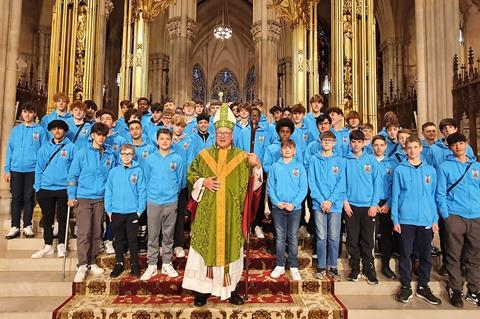 Why do you give up so much of your own time to deliver educational experiences?
It's why I do the job. I need to work out what makes a lot of young people tick. One of the main reasons I give up my time is because the parents don't have enough time. I don't want to see young people sitting down at home or on the street. I've been at the school for 20 years now, and I still speak to some of the boys who we took on our first trips, so those experiences clearly had an impact on them.
What have you got coming up in the new school year?
Bletchley Park is up first, then we're looking at Cadbury World and then we've got a stately home that is opening nearby – Boston Manor House – which is also in the calendar and we've already set up Kingswood trips for the new Year 7 groups. Overseas, we've got South Korea in November, New York in February, Rome in May, then Paris and Normandy.
"I like to see people who hardly ever smile with a huge grin on their face when they do any activities, or when they get home and run to their parents and say how much they loved it."
What is one of the biggest benefits of taking students on a residential?
I love seeing students come back to school having made new friendships. Some pupils who would never have spoken to each other in the time they'd been at school mix together. These trips really do create friendships and it's great to see them form bonds which help them as they go on through school together. One of the main things I try to do is get everybody out of the classroom at least once every year. I won't say it's impossible, but it's very difficult!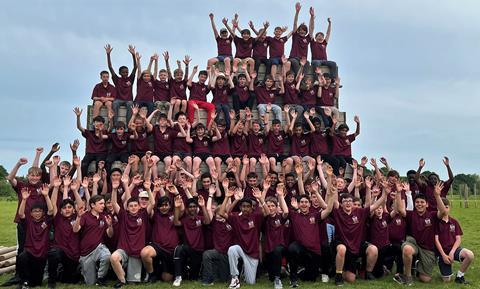 Can you recommend any good residential providers?
Stubbers Adventure Centre in Upminster is a very good one for all age groups. There are a range of accommodation options there like a lodge or camping and they do many extreme activities like 4x4 driving, a banana boat, jet skiing, raft building and plenty of high ropes. It's absolutely amazing as there are so many different things for children to try.
What's the best thing about your role?
Seeing the smiles on students faces that you haven't seen before. Some students may not be able to go to different places because of their mental health issues. We'll always support those students and try to take them. We recently took a student, who has severe ASD, and he was perfect. I like to see people like him, who hardly ever smile, with a huge grin on their face when they do any activities, or when they get home and run to their parents and say how much they loved it.
Selywn Boothe was a 2023 School Trip Champion finalist at the annual School Travel Awards. The award shines a spotlight on teachers and EVCs who go above and beyond to help pupils benefit from school visits.
For more information about the School Trip Champion Award go to schooltravelorganiser.com/champion.