We caught up with Chris Rayner from Colchester Prep and High School about his standout trips and the benefits of an early term residential.
Tell us a little bit about your role…
Becoming Educational Visits Coordinator (EVC) was one of the first things I did – about seven years ago, and I've been at the school ten years. I got the bug after going on a few residential trips. It's a completely different experience when you go on a visit with the students and staff – so different to being in the classroom, and I just loved it and still do. I'm head of outdoor learning and global enrichment, and I teach PE.
Which trips have stood out in particular?
We do a Battlefields trip every year to Ypres and it's fantastic. It's such an immersive experience – the kids are standing in a battlefield and you're explaining how many men died and they can see thousands of headstones and it just puts it all into context for them. When you see that penny drop, it's like nothing else. When we go to the Menin Gate to see the Last Post and hundreds of people stand in silence – it's those experiences that make the trips worthwhile.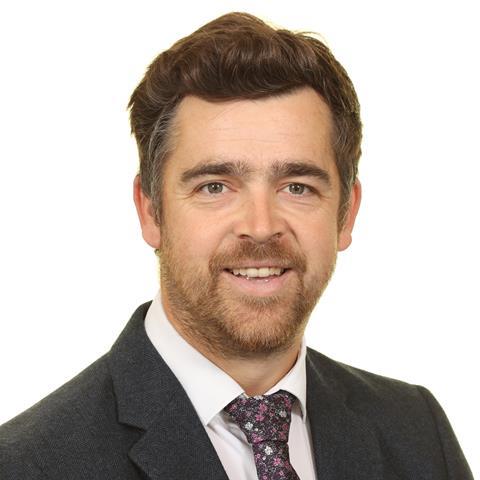 Possibly the best trip I've been on was canoeing down the Ardèche River in France in the summer of 2019 – it was just phenomenal with the activities we did and the impact it had.
There are so many though. And you don't always have to go far. The Humanities department organised a walking tour of Colchester last summer which I went on and it was incredible. We all learnt different things about the area right on our doorstep.
You run a residential at the start of the school year, what are the benefits of that?
Yes, we take our new Year 7 students to Cuffley Active Learning Centre in Hertfordshire in the first week of them joining the school. It's a much less formal environment for them to get to know each other, the staff, and starts the year in a great way for everyone.
The feedback from the parents and students has always been very positive. It's challenging to organise because you have to contact the parents well in advance of them starting but also there is more flexibility when it comes to booking and organising because early September is a quieter time for centres.
I'd really encourage other schools to look at it, we see huge benefits with the kids during that first term.
What could providers do to make your life easier?
You want providers to give you the best deal possible without having to chase and ask around, especially with things how they are at the moment. It takes time to look around for the best options so if they were presenting you with a good offer, it would save time.
Also, teacher places. For example, you need two staff places for a trip with ten children and some providers only offer one.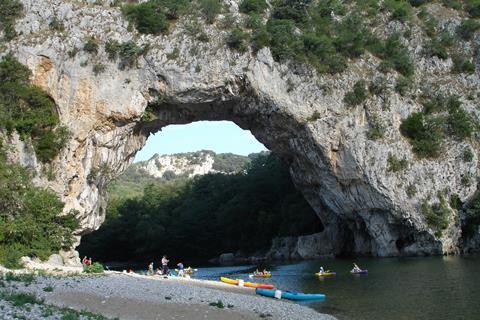 How are things now post-Covid?
Much better now, we've got a couple of international trips this school year; Ypres in October and Berlin in February. Then we've got two residentials at a new outdoor centre in South Wales, Sealyham. We're going to be doing lots of activities including coasteering and climbing.
It's challenging finding availability now because things have really picked up again after Covid so it's trying to find places.
Everyone is a little bit more cautious about the providers they are now using – we have been going with the ones who we felt dealt with the pandemic well. In terms of advice and support for planning trips again, Jake at EVOLVE Advice has been fantastic, we follow his advice.
What are you looking for from a centre and provider?
Firstly, it's about deciding what you want from the trip and how the centre or provider is going to be able to meet that. When it comes to the activity centres, we want flexibility and staff who can make decisions. For example, if they're doing a 90-minute archery session but it's clear that the kids are done after an hour, we want them to be able to say, right, let's move onto a game or different activity, rather than sticking to the schedule so strictly.
We also look at the choice of activities on offer and when it comes to overseas trips, in particular, we look for a range of experiences available. With our ski trips, we'd be looking for centres that have other things like downtime options for the kids, such as shopping.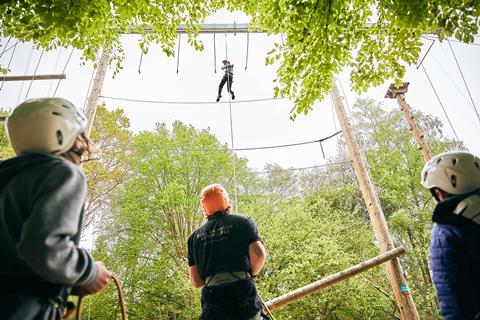 What's the most rewarding aspect of what you do?
Getting the feedback from the students and seeing the changes in them during and after a trip. I also lead the Duke of Edinburgh trips and the emails you get from parents afterwards, about how much their children got from it, makes it all worthwhile.
I get Year 11 students who'll say to me that they remember a certain trip, or something that happened – it's those memories that the trips create.During the trips themselves, we try do a round-up at the end of each day where we reflect on what we've done and the achievements of the students.
Do you have any school trip memories from when you were a pupil?
We went to a local outdoor centre when I was at secondary school, and it absolutely tipped it down with rain but we had the time of our life. The weather didn't matter, we had wellies and waterproofs on and we went out on a river walk, it was amazing.
I think sometimes, you can try and cram too much into a visit, but sometimes it's the simple things that have the most impact. That's why I love the bushcraft trips, just getting the kids out into nature and the wild.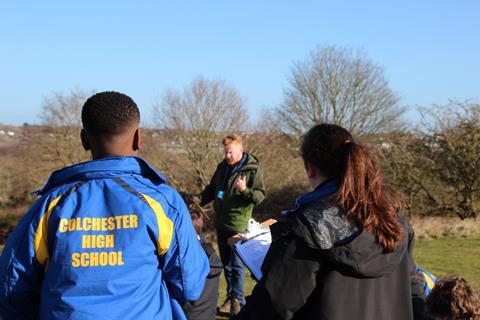 How do you know if a trip has been a success?
We get a lot of feedback from staff and students – we use Microsoft Questionnaires and Teams. I'll also send the feedback onto the centres because although they do a great job, there's always room for improvement and you see the improvements that they make for your next visit which is great, they really value honest feedback.
Can you complete the sentence, school trips are crucial because…
… they help each student to find their unique learning style. You can really engage with the kids and their own styles when they are completely immersed in an environment, whether that's a day visit, an outdoor centre or an overseas trip.
If you're passionate about educational visits and would be willing to share your experiences for other teachers, we'd love to speak to you.
Get in touch and send an email to editorial@schooltravelorganiser.com.