Paul Newbold, head of Geography at Bolton School Boys' Division, talks to STO about school trips to Iceland and the role learning outside the classroom (LOtC) can play in forging pupils' futures.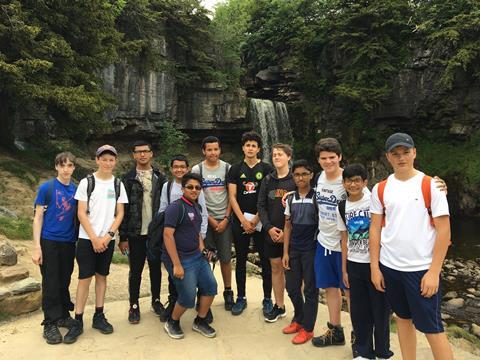 What is Bolton School's philosophy when it comes to school trips and learning outside the classroom (LOtC)?
Trips are really encouraged at Bolton School. The head is very supportive of them in terms of financial generosity and budgets, as well as the amount of time that's allocated to them. We are very fortunate. They are very much embedded into what we do as a school.
What sort of trips does Bolton School offer pupils?
We offer everything from outdoor learning to trips abroad. We are lucky to have Patterdale Hall in the Lake District. It's a residential and adventure learning centre and every form, from Years 7 to 12, goes there once a year. The trips there are based on character education. The programmes we run are designed to embed soft skills like leadership. We give pupils the opportunity to try things they've never done before and to overcome challenges.
Other places we go to regularly include Ingleton Waterfall, Blackpool Zoo and Port Sunlight. Year 10 did a trip recently to East Manchester to conduct a study of changes in environmental quality and building decay that ended with a tour of Etihad Stadium. Year 8 travelled to London for a History trip to study the Tudors.
Tell us a bit about the trips you do abroad.
Recently Year 8 went to the Rhineland where they visited the cathedrals in Cologne and Aachen, Heidelberg Castle, the riverside town of Rüdesheim and Koblenz. Year 11 took a Classics trip to Italy where they visited Pompei, Oplontis, Herculaneum and Naples. There have also been exchanges to Moulins in France and Bonn in Germany. Year 13 had the opportunity to go to Moscow to study Russian and Year 7 went to Paris.
How do you go about planning school trips?
School trip planning is ongoing throughout the year. Summer is the time for gathering ideas and doing background research. During the summer holidays I go on reccys to some of the places I plan to take my pupils during the coming year. When we have an idea for a trip, we put in a proposal form complete with a cost benefit analysis and the nitty gritty details of the trip and it's the deputy head that signs it off.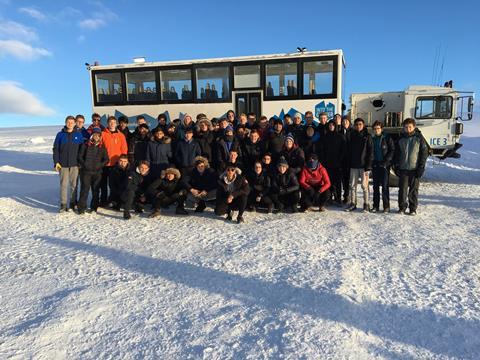 What's your favourite trip that you've taken pupils on?
Iceland. Visiting Iceland is always a wonder and awe trip. On the last trip to Iceland we took 4x4 monster trucks up to the top of the ice cap at Langjökull and, at the summit, we were able to enter a man-made cavern and we taught a lesson on glaciation inside the actual glacier.
Why do you think learning outside the classroom is important?
In terms of field trips, nothing comes close to actually going out into the field and studying things for real. No matter how good the text books or interactive whiteboards or even the virtual field trips are, they're not the same as living and breathing the practical side of things.
Is there anywhere you'd like to take your pupils that you haven't had chance to yet?
I'd love to take my pupils to the Azores. There are some really raw and undeveloped landscapes there. I'd also love to take the students to the west coast of the USA to study earthquakes and to see places like Yosemite, Death Valley and to study urban sprawl in LA and Vegas.
How do you fund trips?
Many of the trips are covered by the school fees and the budget works in things like lunches and coaches, too. Then there are a few big-ticket trips like the one to Russia, which have to be paid for. We sometimes get pupils involved in fundraising by doing things like car washing at parents' evenings for these.
We try to make sure everyone has access to trips, though. And we try to make the most of our budgets by doing cross curricular trips.
How do you handle getting permissions for trips?
We don't tend to send permission trips home for day trips because they are part of the school day and pupils often go in uniform. Parents know which trips are coming up and they can object to their child taking part if they want to, but unless we receive a letter objecting – which we rarely do – we don't ask for written consent for these trips. On the overnight stays and longer trips we send letters home, but parents tend to be very supportive of all our trips and experiences.
What sort of impact does the school's emphasis on offsite education have on your pupils?
I notice the impact the most when pupils come to fill out their UCAS forms. The Year 11 and 12 pupils who go to Iceland always write about it on their UCAS forms and it has inspired a lot of pupils to want to take a degree in Geography and become physical geographers.
We also have a very high uptake of the subject of Geography at GCSE and I think that if we took the Year 7,8 and 9 Geography trips away, that number would go down.