This year's School Trip Champion Jacqui Hargreaves talks about why LOtC is worth volunteering for and the importance of children discovering cultural differences.
At the School Travel Awards 2017/18, Jacqui Hargreaves, head of Design Technology and Food Science at Vandyke Upper School in Leighton Buzzard, Bedfordshire, was presented with the School Trip Champion Award. It is designed to acknowledge the hard work of an individual who goes the extra mile when it comes to getting children learning away from the classroom.
Jacqui, who has been running school trips for 35 years, tells us about her voluntary role in organising learning outside the classroom for pupils in Year 9 through to Sixth Form. She also speaks about her reaction to winning, and gives a sneak peek into some of the trips she's got planned for her students in the next few years.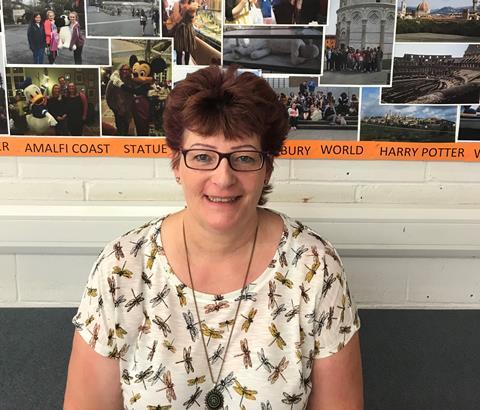 Jacqui, how does it feel to have been named School Trip Champion 2017/18?
It is just an absolute privilege, and really lovely. It felt like some real recognition. Not that I don't get recognition from parents and students but outside recognition is really nice, especially as all of my trips are organised voluntarily
What was your reaction like? Did you expect to win?
No! I watched the clip in the official STO Awards video online of me after they called out my name as the winner. You can see my reaction, and it was just complete shock. When I was shortlisted I had no idea I would win, so to do so was absolutely amazing.
How have friends, family, students and colleagues responded to your win?
The students in particular have been so great, plus the story went into our local newspaper which prompted quite a response from all the parents. Lots of cards came in, and I received chocolates and some flowers, so it's been great.
Did you enjoy the School Travel Awards?
Yes, I've never been to anything like them. How it was all set up was wonderful, plus it was incredibly well organised, and also very glamourous! It was great to see other teachers there and meet up with other people who do the same stuff as I do with a similar appreciation.
Do you think initiatives like these awards are important?
Yes – and I loved the fact that some of the awards go to schools. It's easy for the industry to gather awards, but to recognise what schools are doing is very positive . LOtC can be compromised, so this recognition is very important.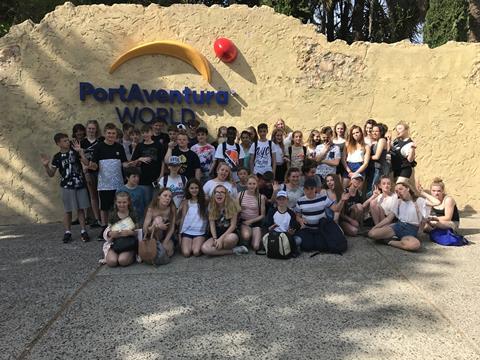 You've been running trips for 35 years, and many of your trips are overseas. How important to you is taking your students to foreign countries?
Very. I think it's integral to get young people overseas to give them an impression of other cultures. I ran a recent trip to China, and it really took them out of their comfort zones. We have a very broad spectrum of students, living in a small town, and lots of them have never been to London let alone to China, so it was a real eye opener for them. It changes the way they look at the world and that's amazing.
You've run trips from New York to Florida to Barcelona to Boston. Does the current climate affect how you go about organising trips?
The threat of terrorism makes me more cautious I suppose. I take the view that it could happen anywhere, anytime, but I make it a priority to assure the parents throughout each trip, and make sure the students are always aware of their surroundings. Giving the students my personal number and having meeting points every three hours are ways to keep track of everyone.
Have you any trips lined up yet for next year?
I'm taking 44 students to Sri Lanka at Easter, and we'll be going to a primate centre as well as visiting five World Heritage Sites. We'll be travelling a lot of this trip too, which will be first for me as we're not staying anywhere more than two nights. I'm also in the planning stages of a trip in 2019 to go to Singapore and Malaysia. Most of my ideas come from my students who often will tell me where they want to go.
What are some of the best educational outcomes from school trips you've organised?
The history learnt on a past trip to China was probably one of the best for educational outcomes. Half the pupils on that trip didn't know anything about Tiananmen Square. We had a guide who told them all about the student uprisings and they couldn't believe it. The other thing that made our cultural differences really hit home was that the pupils couldn't go on Snapchat because it's banned in China.
Are there any particular challenges you face as someone who organises LOtC?
Getting the time to organise it all is a massive challenge – most of it is done in my lunch hour. Also challenging is trying to make trips as inclusive as possible, and not alienating any pupils because of physicality.
What advice would you have to other teachers thinking about getting involved in LOtC programmes?
Do it! Be prepared for the amount of time it's going to take you, but don't let it put you off. Also, talk to people who are already involved in learning outside the classroom – we have lots of shortcuts. Gain that advice and don't let anything put you off because it's just so rewarding overall.