Jon Clarke, shadow headteacher of Learning Away Champion School Walsall Academy, reflects on the last 12 months and how things have changed.
At the beginning of June last year, I was starting the countdown to a long expedition. I had taken my sixth form Geography students to stay at YHA Patterdale to complete their fieldwork and I was breaking in new shoes ready for the expedition.
It is now June 2020 and I am sat in my garden at a table which has become my outdoor office. Like many teachers, I cannot say I am working less as we are not physically in school, but I am working more hours at home. I do look out on the view from my outdoor home office and reflect a little on what 12 months brought and what may lie ahead.
Last July, I was part of an expedition to Kashmir in Northern India trying to summit a peak at 6134m. Climate change is really impacting on the area and the snow level was very low. The team had to make hard decisions and turned around a few hundred metres from the summit. That is real life decision making and took great resilience to then push on with the rest of the expedition. The team did share the most amazing sunrise looking out over the Himalayas and an unforgettable set of experiences.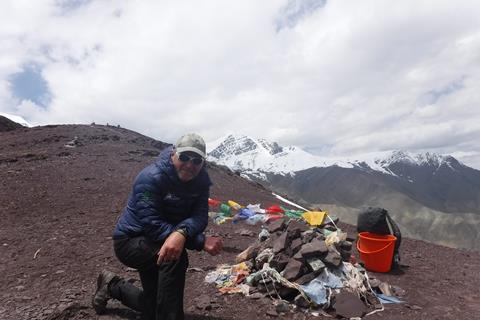 My autumn term was a whirlwind recruiting Duke of Edinburgh, planning numerous visits to Outward Bound, ski trip training and an oversubscribed Battlefields Tour to plan. It also became a bit of a rollercoaster of emotions.
In August a research project that I designed, which was focused on raising attainment and aspiration of white working class boys through a process of outdoor learning mixed with practices in the school, produced the second year of GCSE results which show a positive impact. Funding was agreed in November for the next three years and the expansion into another school which was fantastic.
I gave a talk at the Council for Learning Outside the Classroom conference in Blackpool in November, days after being highlighted for our inclusive approach to Character Education in the DfE Character Education Guidance. The school and I were on a roll, only to be hit by Ofsted the following week after having spent the weekend with 160 Year 7 students at Outward Bound in Aberdovey. What a week!
We dispensed with Ofsted and then it was a talk to the School Travel Forum conference in Birmingham on the Thursday afternoon describing the school progression model in outdoor learning, followed by a presentation the next morning for several hours to our key sponsor for the research project.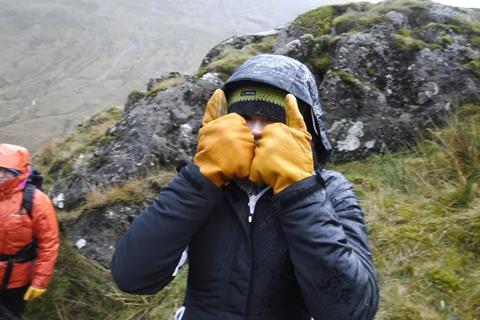 As we rumbled into December my normal routine hit again with courses at Outward Bound and my 100th course. The publication of Ofsted reports and then action plans did not allow for any time to relax. By the time I was away again in January, Covid-19 was beginning to make headlines.
Questions were starting to be asked about visits overseas and future plans. By the end of January, I was launching an expedition to Everest Base Camp for 2021, I had completed another three Outward Bound Courses and paid the final instalment for the ski trip to Norway.
By the beginning of March I was in the morning briefing at Outward Bound in Ullswater where I had taken 24 boys for the start of their intervention course, the words Covid-19 and hygiene measures were being talked about, a sense of foreboding had started. We had an amazing week of anticyclonic weather in the Lake District, with beautiful clear skies. The course involves a 36-hour adventure race across some of the highest mountains in England.
The following week back at school rumblings of COVID-19 were getting louder and louder. I took 70 Year 8 students to Outward Bound at Aberdovey for the weekend and it was then that I started to realise that something was going to happen. We spent time sitting on the hills looking at the sea and mountains talking to the students and trying to imagine where we would want to be if we got locked down like Italy or Spain. Within seven days we were to find out where we would be for the next few months. I was due to leave on my 105th Outward Bound the day lockdown started.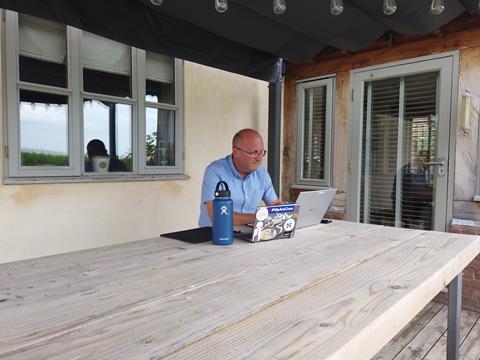 Like many other visits' organisers, I have spent the last few months sorting refunds and dealing with insurance companies. I have had to cancel ski trips, field trips, battlefields tours and the expedition next year. It was not an easy task and I found it very difficult. My thoughts now turn to the future. We are starting to come out of the tunnel and realising that the young people we care for will need the stimulus that learning outside the classroom provides.
We have all become experts on Teams and Zoom and making virtual visits, but nothing can replace the real thing.
What we do know is that a shared experience and social interaction is vital for the development of young people. I have my courses and visits pencilled into the diary over the next year and I am thinking positive and wondering how we can make them even better.
I know the challenges will be greater, especially in a school with a high proportion of disadvantaged students and with all the uncertainty caused by the coronavirus pandemic. As a school we have a very good relationship with all of our providers in the travel and outdoor learning community. We know they will support us and put in place all the measures needed to look after our students.
Our task ahead will be, once the time is right, to reassure parents and school governors and start to rebuild. Possibly now people will start to appreciate what we have far more; the skills we develop on a residential course and the learning we gain from a visit to a theatre, museum or site of special interest.
Watch out world because we are coming to see you soon.