SkiBound's Deborah Carden answers some of the most common questions from teachers planning a ski trip for their pupils.
How do we choose between Europe or North America?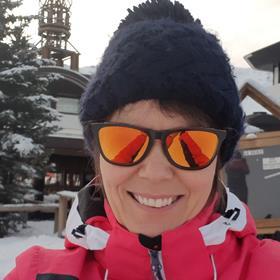 It is a debate that ski group leaders have year after year, and it can come down to personal preference. For example, if you are lucky enough to secure a space in one of SkiBound's Clubhotels your school group will benefit from skiing in premier French resorts with ski in/ski out options and run by English-speaking staff. From Les Menuires and access to the Three Valleys lift pass to popular Les Deux Alpes and Alpe d'Huez, your students will be benefitting from high-altitude skiing without having to travel too far from the UK.
North American school ski trips have the immediate benefit of city stays at the end of the trip in popular locations, including New York, Denver, and Boston, where students can get their fill of amazing destinations, (as well as the ever-popular retail therapy).
With North American resorts, you may have to rely on the expertise of your tour operator to distinguish which lift passes best suit the skill level of your group and you are likely to have to use a shuttle/coach transfer to hit the slopes, but in addition to avoiding any local language barriers, North America typically presents unmatched hospitality and apres-ski options.
Should I seek a lively or quiet resort for my school ski trip?
This may be best answered based on the age of your students attending the trip. You need to consider the in-house facilities of the accommodation you are choosing and, if there are few activities, how close you may be to the town's apres-ski.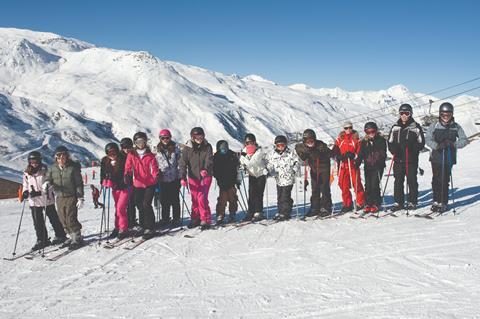 How high do we need to go?
You want to head to resorts with lifts that go beyond 2,000m. Here, you will be skiing snowsure resorts where your group can enjoy the slopes even in April.
The French Alps are a popular go-to with Les Deux Alpes offering the largest skiable glacier in Europe – The Mont de Lans Glacier. Resorts like the USA's Jay Peak typically averages the most natural snow in the Eastern sector of North America, and with over 385 acres of skiable terrain is a solid option for schools to consider.
How do I cater to the skill level of my students?
Your school ski group will typically have quite a broad range of ski abilities. Some may only have experience of dry slopes, while some students may be seasoned skiers. It is said 'variety is the spice of life' and no truer this is than when finding the right ski resort for your students. Across Europe and North America, there is a huge choice of resorts to explore.
While French ski resorts are typically non-brainers, the price point may not suit all establishments. Italian resorts like Claviere and Sestriere are part of the famous Milky Way ski area meaning your beginners can stay local while your more advanced skiers have a broader range of slopes to choose.
Likewise, Austrian resorts typically partner with neighbouring resorts to extend lift pass options and the amount of skiable terrain available for a week on the slopes.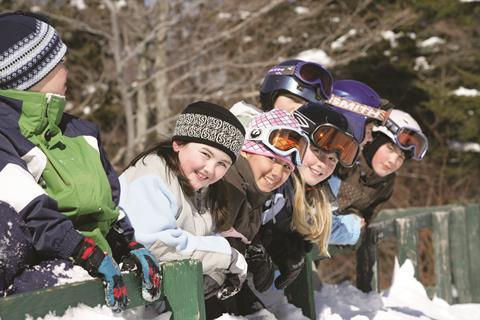 Is it better to travel by air or coach?
Some schools prefer to go to Europe by coach, while others would only ever fly, so it really varies by school as to preference.
Traditionally coach trips are cheaper, and you also get a higher adult to student ratio as standard.

There is no doubt that it is a long journey by coach, but for some kids that is part of the experience.
Some resorts and accommodations SkiBound offer are only available by a coach trip, as the coach is needed to transfer the group to the ski slopes, and of course, it is always great to have a coach as getting to the evening activities is much simpler with a coach and drivers on hand.
How can I run a school ski trip on a budget?
No two budgets are the same, but luckily resorts and accommodation typically cater to any realistic price point. France won't be off limits to those with a more conservative budget but you may have to compromise on accommodation a little further from the slopes.
For those seeking greater value, Austria, Italy, and Andorra present incredible options. Resorts including Italy's Claviere and Bardonnechia and Austria's Obertauern are great options with accommodation that allows the fun to continue off the slopes.