UNESCO officially launched its 'Year of the Periodic Table' on 29th January, so we've put together a list of six places where you can embrace Science learning outside the classroom.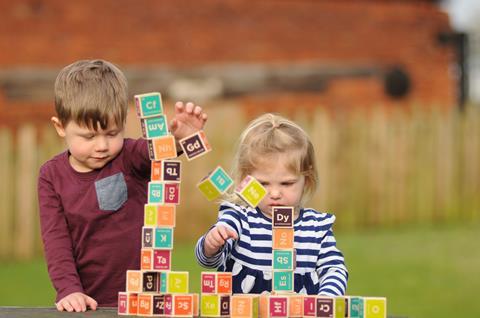 Bespoke packages are available for Key Stage 1 to 3 at the Winchester Science Centre which include themed workshops, a live planetarium show and an interactive space challenge led by the Curiosity Team. Available workshops cover everything from how life has adapted and evolved over time, to Space, robots and the states of matter.
Filled with humour, the We The Curious Science shows explore scientific ideas and principals through interactive demonstrations. Based in Bristol, an example show includes Splash and Bubble, which is aimed at Key Stages 1 and 2 and encourages students to engage with liquids and gases. While another show, Launch It, is suitable for Key Stage 3 students and investigates the forces required to send rockets into space.
It goes without saying that London's Science Museum offers a wealth of opportunities for schools to enjoy Science learning outside of the classroom. Visit the special exhibition, The Sun: Living With Our Star, on until May 2019, or take a stroll through the site's many galleries to participate in interactive displays and see intriguing artefacts with links to Chemistry.
Head off on a Science adventure at the Magna Science Adventure Centre in Rotherham. Set in the former Templeborough steelworks, the museum offers hands-on exhibits, multimedia shows, an adventure playground and a programme of additional workshops. From the Kitchen Sink Show, suitable for Key Stage 1 which will help to make the connection between Science and everyday objects, to the Key Stage 2 Solids, Liquids and Gases session which will see students mixing up strange materials.
Cheshire's Lion Salt Works Museum in Northwich is celebrating the Science themed year with a series of Periodic Table-themed activities throughout 2019, including the Cheshire-wide Science festival 'Amazed by Science' week in May. At other points in the year, schools can visit the site to take part in one of its educational sessions, such as the Key Stage 2 Detectives Science workshop which will see students get in involved in mini experiments to discover the science behind how salt is made.
At the Life Science Centre in Newcastle Upon Tyne, students are encouraged to get stuck in as they explore, create and learn through a series of activities and immerse themselves in the hands-on exhibits. Live theatre shows can help to bring Science learning to life in an exciting way, while the Planetarium offers an immersive experience. Curriculum-linked workshops suitable for Early Years to Key Stage 4 are also available and will see students interacting with scientific equipment as they take part in sessions covering all manner of subjects from cells, to bacteria, fossils and light.