One small flight for Singapore Airlines turned into a giant leap in learning for 20 pupils from as they took part in the trip to the American space centre.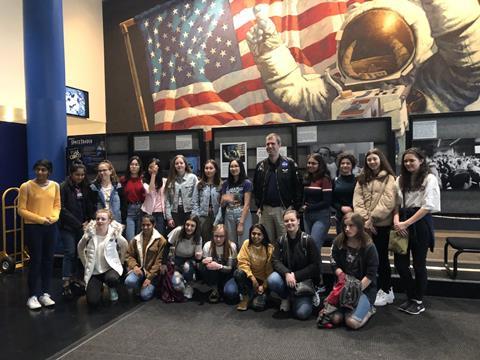 School: Altrincham Grammar School for Girls
Subject: Science, Technology, Engineering & Mathematics (STEM)
Number of pupils: 20
Two years in the planning, the trip was arranged for Year 10 and 11 girls who had an avid interest in STEM subjects and Science in particular. It was booked through educational student travel provider Visions in Education which worked with NASA's own in-house education teams to create a trip that offered both academic and cultural learning opportunities. It was the second time the school had taken a group of pupils to NASA, with the first trip having taken place in 2017.
"The trip was full on," explains Mike Roberts, one of the trip leaders.
"We were picked up at 7.45am to be at NASA by 8am. There was a full day of programming and tasks. Then we had cultural experiences planned in the evenings. The lady from Visions in Education stayed with us throughout the whole day, she was like another member of staff, which was really reassuring for me. She was our back-up."
Throughout the trip the Altrincham Grammar School For Girls pupils took part in a variety of hands-on tasks. They were taught the physics behind rocket building before being given the opportunity to build and test-launch model rockets based on what they had learnt. They were given materials to build their own Mars Rover models and were then tasked with programming them so they could pick up rocks with their robotic arms. They had the chance to use coding to programme mini space buggies with the aim of getting the vehicles around an obstacle course.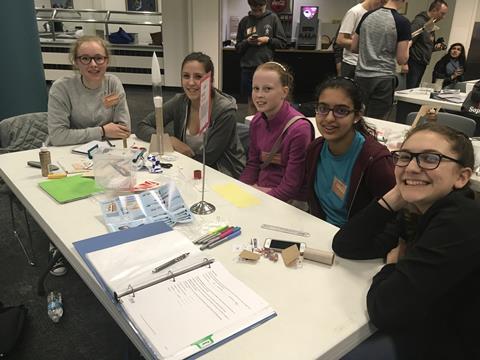 They were given a heat shield challenge in which they had to use scientific reasoning to build a shield that would protect an 'eggstronaut' from a jet flame. Plus, they were given a making project in which they had to design and craft a model living habitat for future astronauts sent to Mars.
In Mike's eyes, however, there were a few stand-out highlights to the trip. One of these was a tour of the Neutral Buoyancy Lab – a huge swimming pool where a replica of the International Space Station is submerged. This is used to train astronauts on extra vehicular tasks such as spacewalks. After viewing the facility, AGG students got to experience scuba diving for themselves.
Another highlight was the line-up of talks and Q&A sessions that the students received. One was delivered by retired astronaut Michael J Foreman, who was part of the STS-123 mission that delivered the Japanese Experiment Module and the Canadian Special Purpose Dexterous Manipulator to the International Space Station. Another was presented by Andrzej Stewart, who took part in NASA's HERA Mission.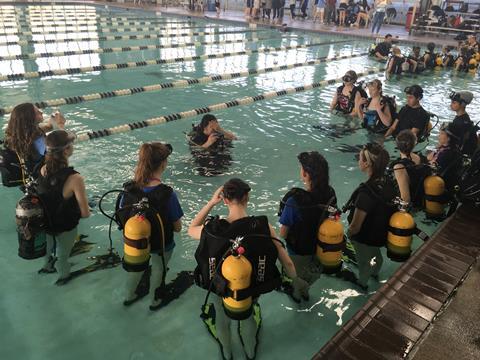 "Some people may think that the USA is a long way to go to learn about Science, but on this trip the girls got to chat with real astronauts," said Mike. "You could see the girls coming out of their shells and becoming more enquiring as the trip went on. You can't beat that sort of experience. They also got to work with materials, such as liquid nitrogen, that they wouldn't have access to in school."
The cultural experiences on the trip included eating at a traditional American diner at Bubba Gump's restaurant. The pupils were also given free time to shop at Bay Brook Mall. Plus, they spent time at Kemah Boardwalk Arcade.
Throughout the trip, the Altrincham Grammar School for Girls staff updated parents on the daily happenings through a blog.
"We put up photographs and a few words every day and it was well received by parents," explains Mike.
The NASA trip formed part of Altrincham Grammar School for Girls' wider approach to learning outside the classroom. The school offers a varied programme of trips and out of classroom learning experiences such as spelling bees. At the same time that Mike took his group to the USA, other trips took pupils to Japan, Rome and Belgium.