To help teachers and parents adapt to home schooling children, we have put together some great resources to help the learning continue.
Resources from attractions, providers and charities
UK Parliament: schools can book a free virtual school trip for their class. The one-hour workshop with UK Parliament's education team will explain the difference between Parliament and Government, how laws are made, what democracy means and how to make your voices heard. The curricula-linked session for seven to 18-year-olds is accessible from different devices in various locations and broadcast live with a Q&A and quiz.
Online Global Citizenship Programme: Orbis Expeditions aims to bring the opportunities of school travel abroad to young people at a time when these trips are not possible. The company, which usually runs trips to Africa, is offering pre-recorded and live lessons that can be used for home schooling or for when students return to school.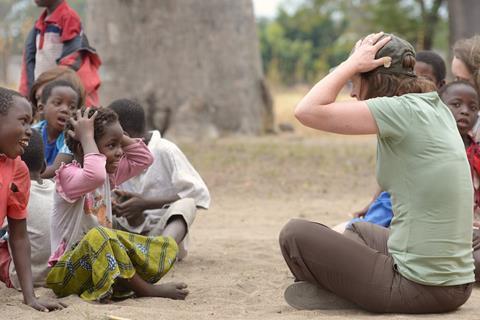 Learning with the BBC: the BBC is offering its biggest education programme to help home-schooling parents. Its Learning at Home hub has a breakdown for Years 1-9 with resources ranging from help with specific subjects through to Bitesize advice about topics such as 'how to study remotely'. It also has a whole area on the website for teachers offering practical support such as how to cope with Covid stress through to assembly videos and video resources to pass on to students.
PE lessons with Joe Wicks: a welcome return by The Body Coach who relaunched his life PE lessons in January at 9am. They are streamed on his YouTube channel.
Go Ape: the team at Go Ape is offering a range of free, printable activities that make outdoor learning at home easier. The resources are based around the treetop courses usually on offer at its 34 sites across the UK and the team will be adding more to their collection too.
Chester Zoo: while nothing can replicate a physical visit, for now pupils can use the interactive zoo map to explore some of the animal habitats at the zoo. There are so many free resources available from the LOtC Quality Badge holder including activities, games, fact files and quizzes.
Oak National Academy: the online classroom for teachers has a whole host of free video lessons and resources available to support teachers with remote learning. Created in April 2020 as a response to the coronavirus outbreak, Oak has nearly 10,000 lessons and resources covering a range of subjects from Early Years Foundation Stage to Year 11.
Warwick Castle: while we may not be able to visit the castle in person, the team has produced a virtual tour on its website in which pupils can investigate the Victorian era by visiting the main house. There are also activity packs to download including Castle Life which focuses on the people who lived in the castle during medieval times and its key design features.
Jurassic Coast Home Learning: the Jurassic Coast Trust has prepared home learning activities to help children keep their education going. One of the activities is for children to make their own fantasy Jurassic Park by using toy dinosaurs, or other animals, and items from around their home.
Historic Royal Palaces: the charity has produced five history resources to help with home schooling including a video series in which children can join intrepid reporter Tracey Tooley to investigate what really drove England's most infamous monarch, King Henry VIII.
Field Studies Council: students can tap into STEM and Geography resources from the charity, also a LOtC Quality Badge Holder, including simple activities they can do at home to help them learn, have fun and connect with nature.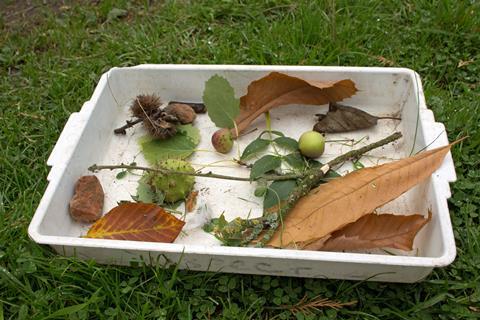 Royal Botanic Gardens, Kew: Endeavour is a new free online learning platform from Kew Gardens including teaching resources and activity ideas for Key Stages 1-5.
Anglian Water: the provider is offering 12 STEM based online sessions that can be accessed by children at home at no charge. The aim is to help pupils think about water; how it is vital to life, what we need it for, where it comes from, and how we can all use it wisely. There is information for teachers, including help for students who don't have access to IT at home, as well as details for families.
Shakespeare Birthplace Trust: the charity has compiled a suite of more than 300 education resources and activities on its website to support teachers and home learners with Shakespeare's works.
KidZania: the indoor city for children is offering free-at-home activity packs. The booklets include 12 pages of colouring in, mazes, dot-to-dot and word puzzles. The team are also inviting schools to watch their pantomime Cinderella online. With a cast of professionals, the pantomime aims to bolster drama, English or creative classes for children in Key Stage 1-3. The online streaming platform allows for seven days to watch the show, for an unlimited number of pupils either at home or in the classroom.
The National Trust's 50 things to do before you're 11 and 3/4: here's a link to a poster showing some activities that children could take part in while at home, out in their garden or through their daily exercise. While not all may be possible at the moment, they include: create some wild art, watch a bird or watch the sunset.
Teach Me Too: the online library of 20 short educational videos and accompanying learning resources are all designed around the specific learning profile of children with Down's syndrome.
Tiny Toes Ballet: the nationwide school for learning through dance is offering a free Lockdown Programme to support parents and teachers who are home schooling. Aimed at children aged seven and under, the weekly activities will include dance, drama and cookery activities, supported by educational resources for parents.
Council for Learning Outside the Classroom and teachers still in school
As well as listing education resources available from its LOtC Quality Badge Holders, the Council for Learning Outside the Classroom has a free Get Outside Guide availalble for teachers still in school (for key worker and vulnerable children).
The guide outlines everything that teachers need to consider when taking their learning outside the classroom including how to review, plan and evaluate experiences, particular at a time when learning outside the classroom can play such a crucial role.
For details of how to join CLOtC and access more resources including curriculum-linked lesson plans, visit: www.lotc.org.uk
Where to turn for mental health and wellbeing support
Helping children better understand Covid-19 testing and staying safe: a website has been launched to provide interactive activities to help children through the impact of the pandemic. There are a number of activities and interactive lessons, for Primary and Secondary school students, to help them explore and ask questions about coronavirus.
Young Minds school resources: the charity has a host of support available including tips, advice and wellbeing resources to help pupils, staff and parents during the Covid-19 pandemic.
Public Health England: has published guidance on supporting children and young people's mental health and wellbeing including an easy-read guide to looking after your feelings and your body.