Following the recent launch of the new School Travel Organiser website, teachers and school trip providers have been having their say and letting us know what they think. Here we share their comments and explain what it can do for you.
The School Travel Organiser website was re-launched in April and is your one-stop shop when it comes to finding and planning school trips - saving you time, making it easier.
Designed for teachers, the site has been transformed with new features and improved navigation.
STO editor Keeley Rodgers said: "I'd like to thank readers for sending us such positive feedback about the new website – it's been great to hear from teachers and get their thoughts on what they like and what they want to see more of.
"We've worked hard on the new site, taking on board all of your comments and we're so pleased with the result. It's just the start too, watch this space for more exciting developments in the months to come."
So, what can it do for you? Try these for starters:
1. You can now find school trips that link to specific subjects and Key Stages.
2. There's a host of Case Studies on the new website – so you can hear from other teachers about where they've been and what has worked well.
3. You'll find a whole section on Itinerary Ideas so you can find one that catches your interest and replicate it for your class.
4. You can filter content by 'Type of Trip' so if it's just residentials you want to read about, that's what you'll see.
And most importantly – access is free. When you register, you can ensure you have no monthly limit on the number of stories and features you can read, and subscribe to our newsletter and email alerts. Registered users can also benefit from their own Account Centre to get the most from their experience. Plus, you can make sure you are in the know when it comes to the latest school trip news, offers and ideas, as well as the various competitions you can enter.
Some of your feedback so far: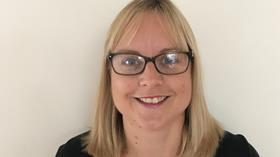 Kerrie Dodd, marketing and communications officer (learning), Bristol Culture said: "The new website looks amazing. I love the simplicity of it visually and there's such a good structure to it. I love the editor's pick, the latest news & features, case studies and trips by subject.
"The imagery is really powerful too. Unlike many websites, where the content at the bottom is lost, the structure of it means that you want to keep scrolling down to see what's next. It's inspiring and engaging– like an interactive magazine, only you haven't got to turn the pages. For me, it works for both the school trip organiser and the provider too."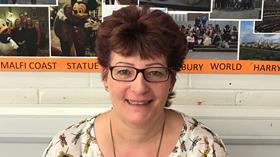 Jacqui Hargreaves, head of Design, Technology and Food Science at Vandyke Upper School, Leighton Buzzard and the 2017 School Trip Champion, said: "I think the new website is excellent, easy to navigate, full of ideas and inspiration. It also is a pleasure for the eyes being so colourful and interactive. I really like the message about saving teachers time with trip planning – that's a great idea."