In the first of a new series about taking foreign language studies away from the classroom, we've put together some exciting ideas to inspire students learning French.
The UK has something of a language deficit. Only 32% of 16-30 year olds can read and write in a second language, which is a shame when linguistic skills can help young people develop problem-solving skills, creative thinking and not to mention, employment prospects.
Taking foreign language outside of the classroom allows pupils to practise their skills, build confidence in their abilities and importantly, have fun doing so. Here's some ideas of where to go to improve their studies:
More than theme park fun
Parc Asterix in Oise (about a 30-minute drive from Paris) is known for its interesting variety of rollercoasters – inverted coasters, swinging ships and an extreme bobsleigh ride. School groups can see the world of Asterix comics brought to life at the attraction, which engages with Gallic history through comedic characters and street theatre.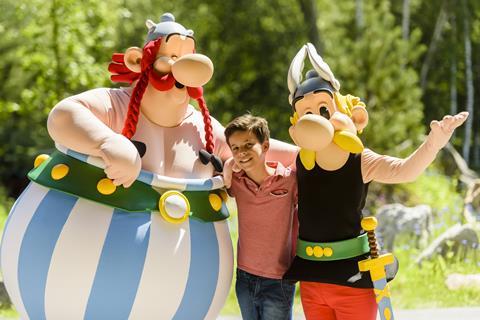 Its popularity is second only to Disneyland Paris, where school groups can converse with iconic Disney characters and enjoy themed rides – all without having to travel too far afield (the park can be reached from Paris in a few hours by coach or train). It's even accessible direct from the UK via the Eurostar. Most tour operators with French itineraries have Disneyland Paris on their list – Travelbound, for example, runs a cross-curricular trip to the park which focuses on verbal practice, confidence building and socialisation.
Perhaps lesser known is Puy du Fou, an amusement park located in the grounds of a ruined 16th century castle. History surrounds the park and its attractions: large scale performances evoke times gone by with special effects, dramatic lighting and unusual staging. 'Le Mystère de La Pérouse', for example, follows explorer La Pérouse as he makes great discoveries around the globe. And new for 2020 is 'Les Noces de Feu' – or 'Lake of Fire' – a show that tells the story of young newlyweds during the Romantic period of the 19th century. School groups can reach the park from Angers train station, or Nantes-Atlantique Airport which is only an hour away.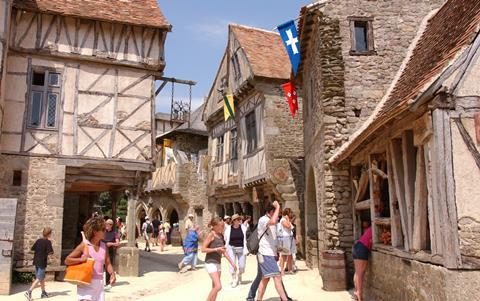 All three theme parks have on-site hotels, too – you can find out more on their websites.
In the Feb/March edition of School Travel Organiser, we explore how Modern Foreign Languages trips can build young people's understanding and respect of other cultures, as well as providing an opportunity to develop fledgling language skills.
Day trip destinations
With France so accessible via Eurotunnel, Eurostar and ferry services, a day trip can be an affordable opportunity to get French students developing their language skills through real-life experiences. Calais can be reached in less than an hour, providing a starting point for pupils to chat with locals, explore the markets and try local fare.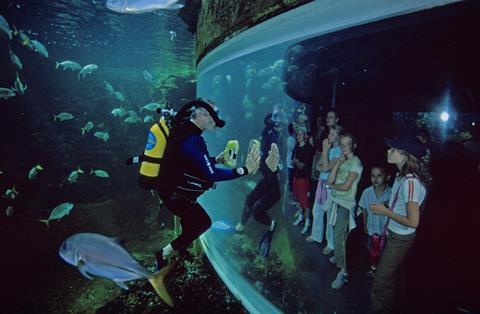 From here, school groups can reach Boulogne-Sur-Mer fairly easily, finding seafood markets, guided tours and more in the port city. The School Travel Company is one provider that offers day trips to the region, with options to add visits to nearby attractions: La Coupole is a World War Two bunker complex-turned-museum that tells its story as a rocket launching site, and Nausicaá is one of Europe's largest aquariums, offering marine workshops for visiting schools and online resources to use post-trip.
Combining language with history
Battlefield tours are a popular trip option for schools in France, providing students with historical as well as cultural insight. Rondo Travel is one company operating battlefield history tours in Normandy, the northern region where the D-Day landings occurred, also home to the Mémorial Peace Museum, Bayeux Museum (including the Bayeux Tapestry) and the city of Rouen, where Catholic saint Joan of Arc was executed in 1431. All in all, it's a region rich in history for schools to discover.
WST Travel - four-time winners of the Best School Tour Operator category at the School Travel Awards - runs French language tours to different regions of the country including Normandy, focusing on speaking practice at its variety of seaside resorts and famous cities. An itinerary can include French market visits (ideal for trying out new vocabulary) and food producers like the Musée du Chocolat and Mimarnel Cheese Farm – the latter of which runs guided tours in French. These can be combined with historical visits to places like the Caen Memorial Museum, taking students on a journey from 1918 to 1944 in France.
Recently visited France for a school trip? We'd love to hear about the places your group visited and how this helped learning. Get in touch at: editorial@schooltravelorganiser.com.