Looking forward to when educational trips resume? Here are some memorable visit ideas to help you plan an outing linked to English.
If any students struggle relating to the works of Shakespeare, rooting his stories to the real world could be essential - and what better place to do that than where he was born, grew up and worked? The Shakespeare Birthplace Trust cares for Shakespeare heritage sites in the town of Stratford-upon-Avon, including the 16th century house where he spent his childhood years and Hall's Croft, where his daughter Susanna and her husband lived.
And students from Early Years through to A-Level can get closer to Shakespeare's story with educational workshops designed to engage and inform, tapping into Tudor life, specifically those of the playwright's family. Plus, there are opportunities to study set texts in the context of Shakespeare's birthplace.
Tried and tested in Stratford-upon-Avon…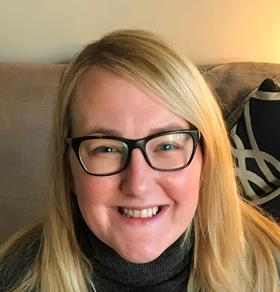 "The Royal Shakespeare Company puts on a number of excellent, high-quality performances throughout the year at the Royal Shakespeare Theatre or The Swan which are perfect to round off the day. Even if they aren't the plays you're studying, it really helps the students to see classics brought to life as they would have been back then; dimly lit, on wooden benches, close to the action. Definitely worth a visit." - Rebecca Griffiths, Head of English at Monk's Walk School, Hertfordshire
Much can be learned from the set pieces, thousands of props, models and more which feature during the Warner Bros. Studio Tour tour at the Leavesden studios where the Harry Potter films were made. An educational visit here can incorporate lessons spanning STEM, Art & Design, Business and English - in fact, the attraction won the School Travel Award for Best Venue for English Learning two years in a row.
On-site lessons can cover topics such as writing a pitch, instructional writing and the key conventions of storytelling, for Key Stage 2-5. And these curriculum-linked studies can be further stimulated by exploring the studios with a question-and-answer trail.
For an attraction bringing fiction to life for 6-12 year olds, there's the Roald Dahl Museum and Story Centre in Buckinghamshire, in the same village that the famous writer of such children's classics as The BFG, Charlie and the Chocolate Factory and Matilda lived. It was in Great Missenden that he wrote until his death in 1990, and where his widow preserved his collection of manuscripts, photos and letters in a dedicated museum.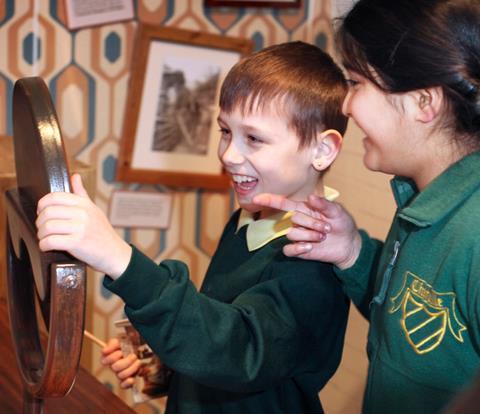 One of the museum's highlights is Roald Dahl's writing hut, the interior of which was carefully moved from its place in the writer's garden to the gallery for all to see - including school groups who can learn about his creative process. Educational visits can involve time interacting with the galleries' exhibits, a group activity working with items from the museum's archive or even a guided village walk.
Adding in a galleries session allows a class to focus on particular writing themes, from editing processes used in Roald Dahl's books to the technique of crafting characters.
Want more trip ideas to help bring literature to life? There's a dedicated feature all about English experiences outside the classroom in the latest edition of School Travel Organiser - click here to have a read.

Schools can enjoy a curriculum-linked or even reward trip to The London Dungeon, the actor-led experience that delves into London's dark history. Actors take on the roles of Jack the Ripper, a plague doctor's assistant, Guy Fawkes and more, offering clear ties to History learning as pupils follow their stories through an interactive journey.
English skills can also be developed at London Dungeons. The Show Curator Workshop for Key Stage 3 looks at script writing and performance, encouraging pupils to analyse and practise the process of script writing to create their own show. This is designed for classes of up to 34 students, who can then see the process in action in the main theatrical experience.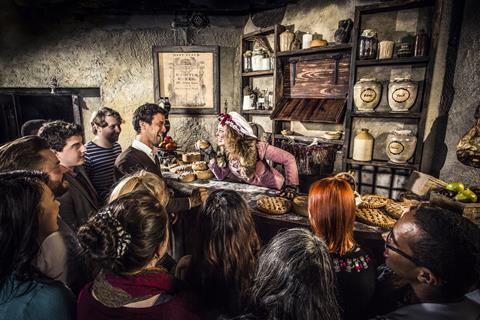 Will your class be studying verse rather than prose? School trips can be built around poetry, too - and the National Poetry Library is an excellent place to start. The public collection of modern poetry, based in London's Southbank Centre, is the largest of its kind in the world, and offers a programme for Primary and Secondary schools.
Bookable sessions include a Poetry Explorers workshop on Wednesdays, introducing Primary school children to spoken word and visual poetry about animals; Letters Home, which explores poems written during World War One; and for Secondary school students, one of a number of opportunities available is The Poetry Box, a workshop linking poetry writing to science.
Speaking of spoken word, school groups in Shrewsbury can visit the University Centre to find Mythstories, a museum dedicated to storytelling - particularly the telling of legends and folklore. In terms of educational visits, Mythstories aims to encourage young people to use storytelling 'as a gateway to literacy and lifeskills', managed through workshops that can be tailor-made for different learning requirements.
Early Years through to Key Stage 4 can arrange a trip to Mythstories, which will include a guided tour of the museum and its artefacts. There's also the option to take the learning outside with a Storywalk across Shropshire & Borders locations.