Ian McKellen believes the only way to really experience Shakespeare is by seeing it live on stage. Here are a few trips for teachers who agree with him…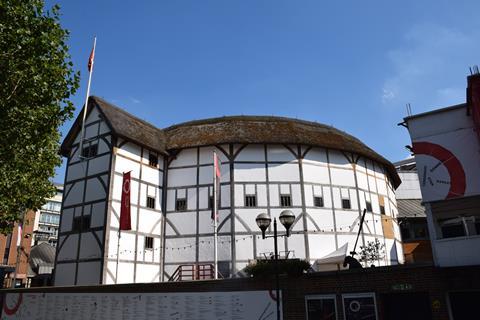 In a recent interview with TES, Sir Ian McKellen commented that Shakespeare does not belong in the classroom and that his plays belonged in the theatre rather than on the English curriculum..
He commented, "Almost any story that people tell you about Shakespeare in the classroom is negative. I've never heard anybody say 'oh we had the most wonderful class where we read Act 1 Scene 3.
Luckily, there are plenty of ways to study the famous poet and playwright outside of the classroom. 2016 is also the 400th anniversary of his death so there are even more ways to introduce your pupils to the Bard than ever this year.
See a play at Shakespeare's Globe
Shakespeare's Globe is a reconstruction of the Globe Theatre, which was closely associated with William Shakespeare, until it was destroyed by a fire on the 29th June 1613.
Today's Shakespeare's Globe opened in 1997 and to this day still plays host to some of Shakespeare's best known plays such as A Midsummer Night's Dream and The Taming of the Shrew.
This year, schools can see Imogen and Macbeth at the theatre until October, and The Tempest will be playing from November through to January.
There's also plenty of learning opportunities available.
Take a class to Regent's Park Open Air Theatre
Regent's Park Open Air Theatre is one of the oldest outdoor theatres in Britain with an annual 16-week season, which includes four productions between May and September
This year, Henry V will be showing throughout June and July.
Visit The Stamford Shakespeare Company
The Stamford Shakespeare Company runs a series of plays in June, July and August at Rutland Open Air Theatre in the grounds of Tolethorpe Hall.
This year, schools can enjoy Macbeth and The Tempest throughout the summer. The Tempest is often considered to be Shakespeare's last play, whereas Macbeth is one of his most popular.
The HandleBards
The HandleBards consists of four actors who cycle between performance locations in the UK, performing popular Shakespeare plays at each and carrying necessary set, props and costume as they travel.
This year, they will be performing Richard III and Much Ado About Nothing in various locations around the UK including the Chelsea Physic Garden for three days in September.
This year, they have also launched a new all-girl troupe who will be performing The Taming Of The Shrew and Romeo and Juliet, at venues such as Hatton Castle, Newtyle, The Rookery, Streatham and Geffry museum, London throughout September.
Watch King Lear at the Old Vic Theatre
From October, schools will be able to watch King Lear at the Old Vic Theatre, and study one of Shakespeare's classic elements – gender swapping.
The character of King Lear will be played by Glenda Jackson and will be a prime example of the way Shakespeare often saw men taking on the roles of women in his time.
Women have also played traditional male roles over the years, with Vanessa Redgrave playing Prospero in The Tempest and both Fiona Shaw and Cate Blanchett playing Richard II.