The head of education and outdoor learning at the Royal Geographical Society (RGS) talks about a renaissance of the subject and the impact of school trips and fieldwork.
Steve, can you tell us about your role at the society?
My role covers responsibility for the RGS' work with schools and young people up to university age. The outdoor learning part covers some, but not all of, the society's wider support for fieldwork and expeditions both in the UK and overseas.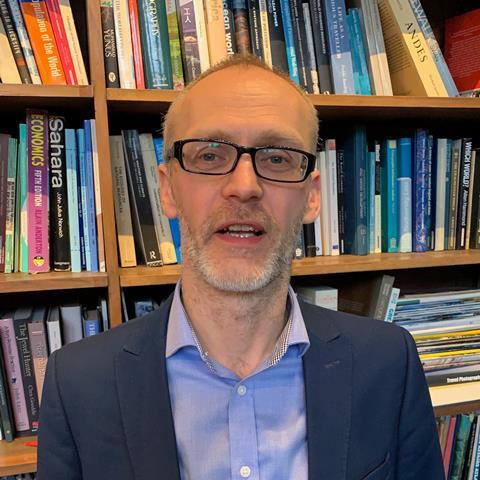 The society does a lot to support fieldwork and expeditions. We have an extensive grants programme that awards about £170,000 a year to support largely fieldwork activities, ranging from innovative top end academic work through to supporting schools in making the best of their fieldwork.
And what's your background?
I grew up in Lincolnshire, Mr Benson was my A-Level teacher at Lincoln Christ Hospital School, Lincoln. He was passionate about Geography and got me really enthusiastic about the subject.
I was also studying Biology and Geology. Mr Benson encouraged me to study Geography at university. Part of seeing him as a passionate and enthusiastic teacher led to me studying to be a teacher at university. I've been at the RGS since 2002; I joined to develop our education programme.
What support does the RGS offer teachers?
It ranges from the local and doable (what to do in your local area for example) right through to the remote and challenging. We know some schools do quite sophisticated work in the UK and overseas. We provide advice and training and resources to support their work - whether that's exploring coasts, or moorland peat or tropical rainforests and so on.
We have also worked with the British Standard Institute (BSI) to develop a standard of good practice around Adventurous Activities Outside the UK. We know many schools and activity providers may draw on or use this standard to review their practice - there's an accreditation process that providers can look at.
Why is Geography such an important subject, perhaps now more than ever?
We've seen a real renaissance of Geography in recent years. Compared to 2010 there are now 50% more students studying GCSE Geography. We now have about 265,000 students taking a GCSE every year and about 37,000 taking the A-Level each year.
Why is it so important in terms of fieldwork and school visits?
It's the only subject which has a statutory requirement that you have to do fieldwork as part of the subject. For example, when we move up to A-Level, there's a requirement that young people complete at least four days' fieldwork. For some schools, that will be a residential.
"I remember, when I was a teacher, taking youngsters up to North Wales. We know residentials are amazing experiences."
What can students get on visits that they can't experience in the classroom?
I remember, as a student, we went to North Wales and there's nothing like standing in a glaciated environment, a subject you've studied in your textbook. Standing in the real environment and being able to imagine the valley full of ice, there's something so special about seeing it for real. It's one of those moments when the learning all came together.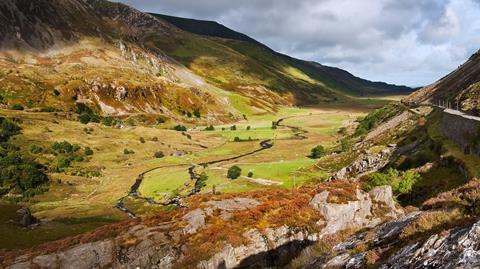 What memory do you have of a particular outdoor learning experience?
We went up to the North Yorkshire Moors; me and one of my peers were dropped off and we produced a fantastic transect of how the different layers of the soil changed and varied. We spent all day digging soil pits; it was such a hands-on experience with teamwork and really reinforced what I took back to the classroom. It was an unusual outdoor experience because it was lovely and sunny too, I've had plenty with bad weather!
I remember we ran a training day for teachers about a year ago, looking at rivers. As soon as we arrived the heavens opened and it didn't stop the whole day. At the end of it we were completely sodden and yet there were smiley faces of teachers saying it reminded them of why they 'do Geography'.
What advice would you give to teachers about evaluating school trips/fieldwork experiences?
The evaluation starts before you've even taken the students on the visit because unless they can understand how it's relevant and how they can apply what they're going to do back in the classroom, it's just a moment in time that's different to their lesson.
Some Geography teachers do fantastic work in terms of their preparation. One school in particular do a very detailed piece of work about where their students are going to stay on a residential and then they use it as part of their coursework.
Young people need to understand the purpose of why they're going to do it.
"It's about standing back from the clipboard and giving the students the opportunity just to take in the environment they're in."
Is there anywhere in particular that you'd recommend as being great for Geography studies this year?
Nowhere in Britain is more than 70 miles away from the coast so schools are within reach of coastal environments on a day trip. I've heard some teachers say "there isn't any Geography near me" and my answer is - you need to think a little bit harder.
I'll give an example; there's a school I've worked with in Hammersmith & Fulham which probably has 50% Pupil Premium students. The head of Geography runs a Geography club once a month to prepare students for coursework during their A-Level studies. After school, they walk around the local area and she gets them to ask geographical questions about the different environments they're walking through. When they first started, they'd point out a river, or a row of shops etc but after a couple of times they were picking up on things like the effects of globalisation (because of the type of shops etc), it's about perspective and making the most of where you go.
Steve will be speaking at ABTA's School Travel Seminar which takes place on 10th March (9.30am - 4.45pm) at Kennedys, 25 Fenchurch Ave in London.
School Travel Organiser is the official media partner for the event which is aimed at travel providers and those looking to break into the market.
Register by clicking here.