We spoke to Stu Higgs, the schools programme manager for the National Marine Aquarium, as well as a school about their experience of the virtual sessions.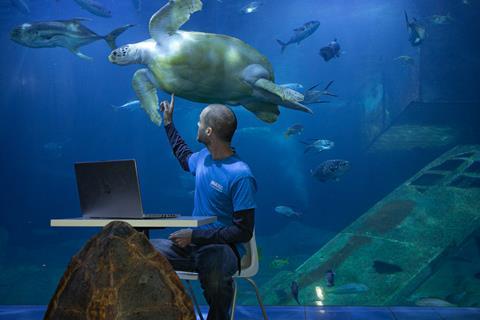 Attractions and providers have found innovative and creative ways to continue offering schools valuable learning experiences over the last year, while physical visits haven't been possible.
One of those is the National Marine Aquarium in Plymouth, part of the Ocean Conservation Trust, which has been broadcasting live lessons from the aquarium to children learning at home and those who are still in school.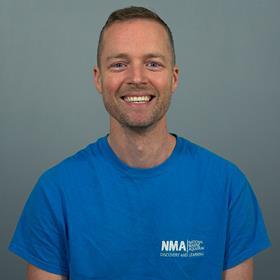 Stu Higgs, schools programme manager, explains how they adapted: "To give context, during an average year we have about 27,000 school visitors to the aquarium.
"Education is part of the DNA of the organisation - we are keen to support personal development as well as academic studies.
"Before the summer we had a focus group of teachers to work out what would be the most important thing for virtual sessions – in terms of duration, the content, the balance between the curriculum, the environment and the wellbeing.
"Schools want interesting things for the children to connect with. We began developing the virutal programme back in September 2020 and recently, we have really stepped it up."
"As a nation we have come into this new way of being and we wanted to find a way to still being able to connect with our audiences."

Stu Higgs, schools programme manager, National Marine Aquarium
"It has been an interesting journey and of course with any new project, there are teething issues. We originally set it up with Microsoft Teams but we had to go back to the drawing board in January when we realised we were potentially going to have hundreds of children connecting from home.
"We had to think about how we'd maintain those connections. We wanted it to be as simple as possible. There have definitely been things to consider along the way and we have had to adapt and respond to changing situations."
So what about the reaction from schools?
Stu said he was overwhelmed at the response when they began advertising their Friday lockdown sessions.
Just over 50,000 people tuned into the first broadcast, Underwater Volcanoes and the team received numerous comments from both teachers and parents about how much the children had engaged with the session streamed on the aquarium's YouTube channel.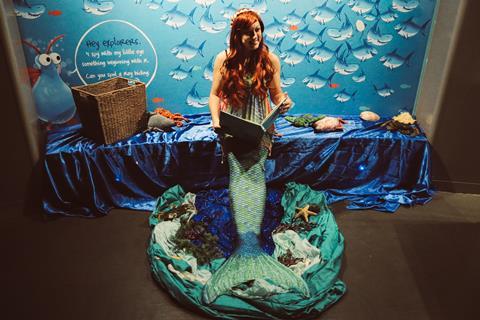 One school's experience
Pinewood Junior School in Shrivenham, Wiltshire, organised a virtual tour for their Year 3 pupils. Year 3 form tutor Sam Birch explained: "We were slightly nervous about it at first because we had 45 homes with home-schooled children involved on Zoom. But it was absolutely faultless and the feedback from parents and children was fantastic. The guide had such good energy and kept the children really engaged for the two hours.
"At the moment the children are sitting there at home and teachers are trying their best to keep the lessons interesting. But do so something so different, that almost took them out of the classroom, was so wonderful."

Sam Birch, Year 3 form tutor, Pinewood Junior School
"We haven't been able to do any trips so it made it all a bit more real. It was the best that we could have done and it was a really positive experience, we're trying to find others now."
Future visits to the aquarium
Given the hugely positive reaction from teachers and families about what the aquarium has been able to offer, Stu hopes that as well as welcoming back school visits in person in the future, that children from across the country - perhaps too far away to come in person - will still be able to access resources and experiences virtually.
He added: "You've got one eye on the present and one eye on the future at the moment. We have had some incredible feedback and we know that in this context, teachers and families have been really grateful for the opportunity to have experiences like this."