We round up some trip ideas linking to creative subjects and look at why they are so crucial for education.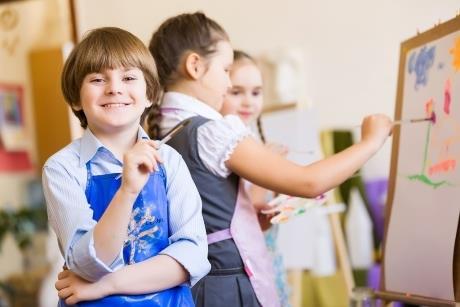 In a recent report by children's commissioner Anne Longfield, it was highlighted just how important the creative arts, such as Creative Writing, Design, and Art are for a child's development and education.
Longfield's report Growing Up North looks at the experiences of children growing up in the north of England. Although offering somewhat exclusivity for this part of the country, the report does cover areas which apply nationally.
In her report, Longfield commented: "We found great examples of northern schools boosting communication skills and confidence through Languages, Creative Writing, public performance, visits and local heritage. We found arts, music and sports organisations that develop talent and open up opportunity.
"We heard how business and schools are working together to expand horizons and raise awareness of career paths, and universities and colleges who are reaching out to disadvantaged children and finding new ways to support them to continue to study. We recommend that these approaches are extended."
Here, we take a look at some of the ways teachers can incorporate the arts and creativity into their learning outside the classroom offering…
The National Gallery in London offers school visits and is a great idea to get children introduced to art. Suitable visits for Key Stages 1 to 5 are available and can include guided tours, talking about the paintings they see, myths and legends behind the art, types of art such as still life and portraiture, as well as religion in art.
The Tate Modern, also in London, offers free school visits and Tate-Led sessions are available which include Artist-in-Residence Workshops, Artist-Led workshops and Self-Led sessions. The art gallery showcases a wide range of classical and more unusual pieces of art, which can be great topic pieces for discussion back in the classroom. Introducing pupils to real art can help develop a child's interest and helps put what they learn in class into context.
To aid pupils with Creative Writing, a trip to an attraction such as The Warner Bros. Studio Tour London – The Making of Harry Potter in Watford can allow their imaginations to run wild. Featuring props and set from the iconic films based on the book series by JK Rowling, children can immerse themselves into a world of fantasy. Plus, workshops are available which cover topics such as pitching, instructional writing and script and screen writing.
Another idea to get the creative juices flowing can involve taking your students into the countryside. This could be far afield or in the local woods. Allowing pupils time to be with nature can help with a number of subjects. It can be tied into Creative Writing and can be used as inspiration for stories, or can link to art, where pupils can discover different shapes, textures, and landscapes to sketch.
The Lake District is a great idea for a school trip, and many youth hostels and residential centre can be found throughout which could provide a strong base for your trip. Organisations such as YHA and the Outward Bound Trust provide great locations and accommodation and can be tied into a variety of creative subjects as well as letting pupils get active.
Drama is another subject that will encourage students to be more creative, and it is always worth considering a theatre trip. Many shows now offer school programmes which involve pre-theatre sessions. Disney's Aladdin is an example and can see children learning and performing songs and dances from the show, as well as learning more about the designing of the costumes.
To hear more about YHA, read our latest article from Jamie Walls, product development manager for YHA, about making the most of a school trips